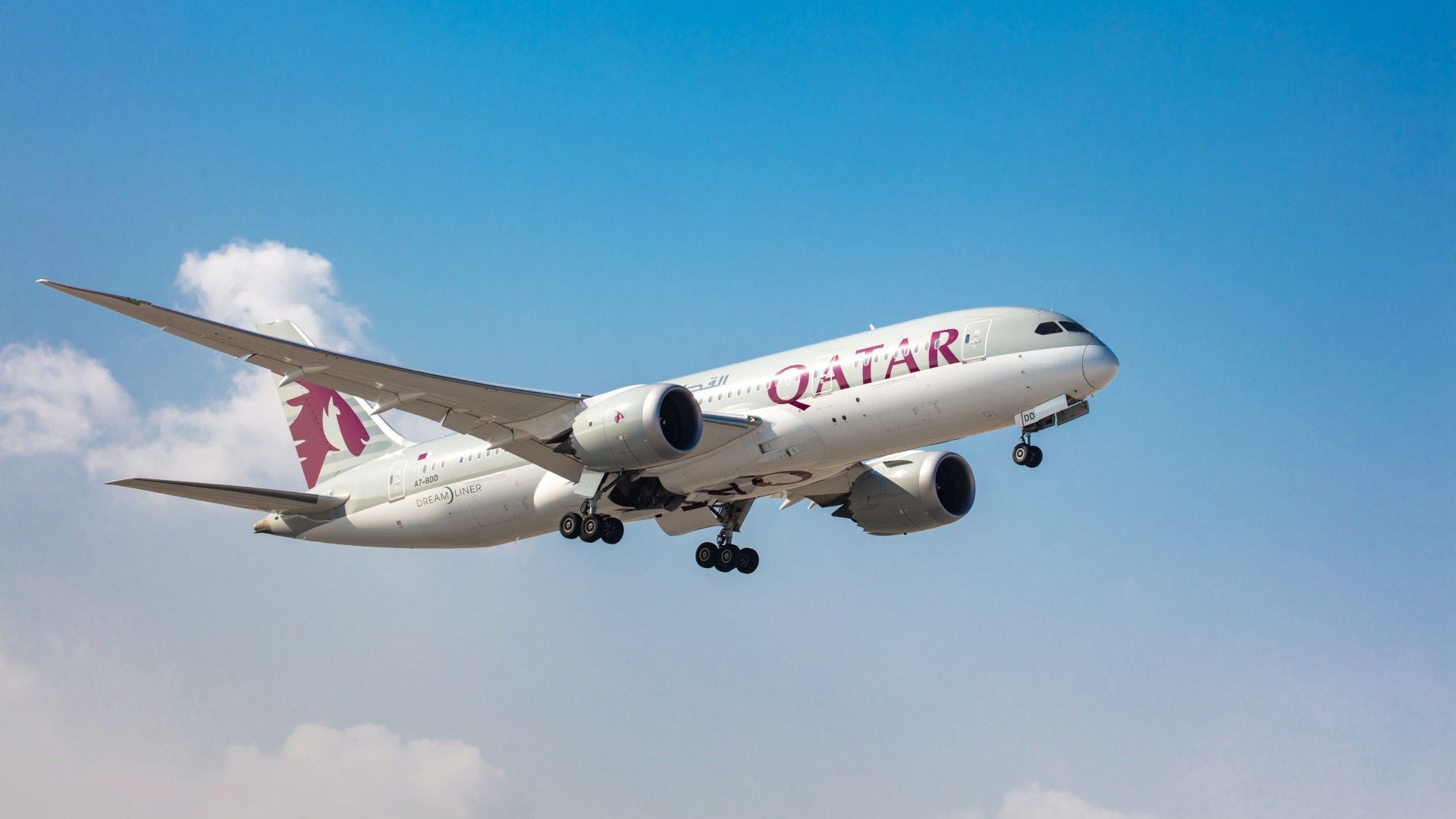 Travel with WeRoad and fly with Qatar Airways
Book your trip with WeRoad and reach your destination with Qatar Airways
Are you heading out on a WeRoad tour?
Book your flights with Qatar Airways and get an 8% discount on Business Class Comfort & Economy Convenience, and a 5% discount on Business Class Classic & Economy Classic. We hope it helps to bring a little joy - it should, tbh! We also know that Qatar Airways doesn't fly to all destinations, so we've suggested some available travels that match our tours below!!
OH and as always with this type of thing, there's a couple of terms and conditions that you can find at the bottom of the page.
Some destinations you can reach with Qatar Airlines.
* As always, there are terms and conditions for this promo, so please read carefully before booking! Soo: the promo is valid until December 31, 2023 but you can use the promocode for flights departing between July 1, 2023 and December 31, 2024. Departures from London Heathrow, Manchester, Birmingham and Edinburgh. Destinations included in the offer: Muscat, Dubai, Abu Dhabi, Jeddah, Riyadh, Tbilisi, Dar es Salaam, Zanzibar, New Delhi, Islamabad, Jakarta, Kuala Lumpur, Bali, Tokyo, Osaka, Kathmandu, Manila, Clark, Cebu, Davao, Colombo, Bangkok, Phuket, Ha Noi, Ho Chi Min, Malè, Phnom Penh, Seoul, Seychelles, Sydney, Melbourne, Perth, Brisbane, Auckland, Windhoek, Cape Town, Johannesburg, Nairobi, Maputo, Entebbe, Kilimanjaro, Harare. The promotion applies only to the purchase of flights in Economy and Business Class made on qatarairways.com by entering the unique promo code received from WeRoad at the time of purchase. Qatar Airways is not responsible if the customer fails to enter the above promo code. The displayed rates will automatically include the discount and will be shown with a red star. The discount is applied only to the fare component of the ticket and not to taxes and surcharges. The offer applies to round-trip flights with a single-city booking only. The codes will not apply to multi-city bookings. The promotion is subject to availability and may not be applicable on all dates and flights. Changes / Cancellations: a penalty may be applied based on the destination and the booking class purchased. Please check when purchasing. Minimum stay / Maximum stay: based on the destination and the booking class purchased. Please check when purchasing. Additional terms and conditions apply, please review them at the time of purchase.