Get your backpack ready, we'll bring new friends
Travel in small groups. Discover the world.
Hi there. We are happy to see you here,
it means we already have something in common: the love for travel.
It happens that we love travelling so much, that we organise group trips for people like you. It also happens that we travel to more than 180 destinations all over the world, where we do pretty cool stuff. Curious to find out more? Keep on reading.
Quarantine free destinations you can reach (for real)
It was about time for us to get back to adventure.
Here's what you should be doing right now
We're not new to the game,
and this is how far we have come in Italy and Spain.
WeRoad coordinator average score
Destinations all over the world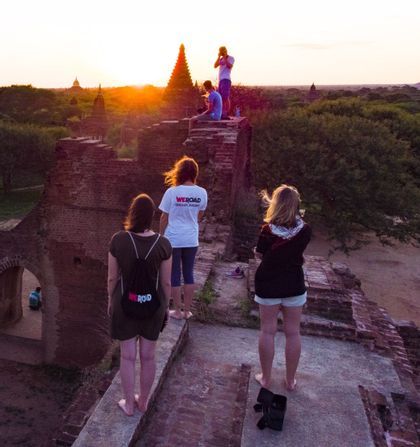 We are a community of travellers
We believe that travelling is good, but sharing the experience is even better. People start our trips as strangers and leave with lifelong friends. It's not easy to explain how all of this happens, but let's just say there's a secret ingredient that makes the difference between your 'everyday trip', and an authentic WeRoad experience.
Travel mates aren't just for the road, but forever
We call ourselves WeRoaders and can't wait for you to join us
Single
This isn't Tinder though!
Solo travellers
On their first international trip!