Nepal: trekking through the Himalayas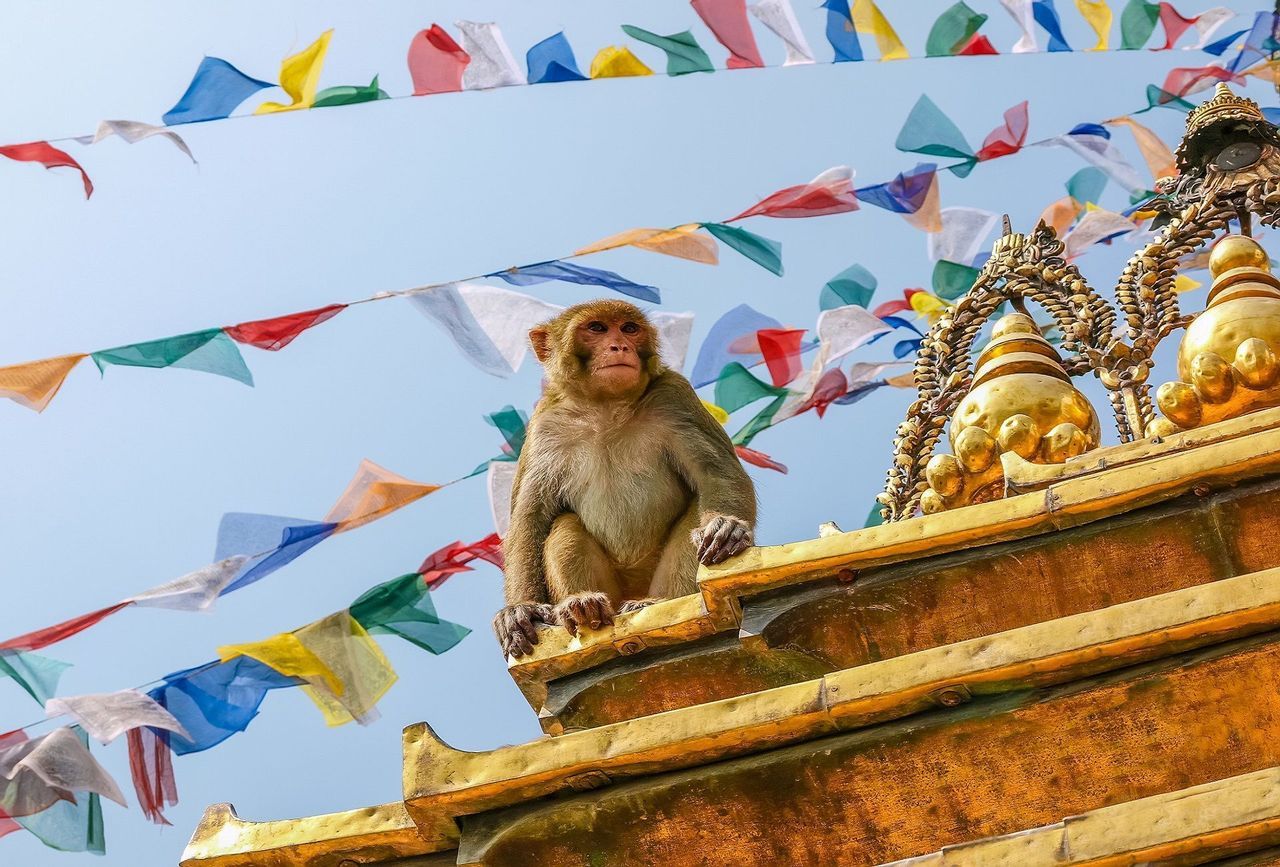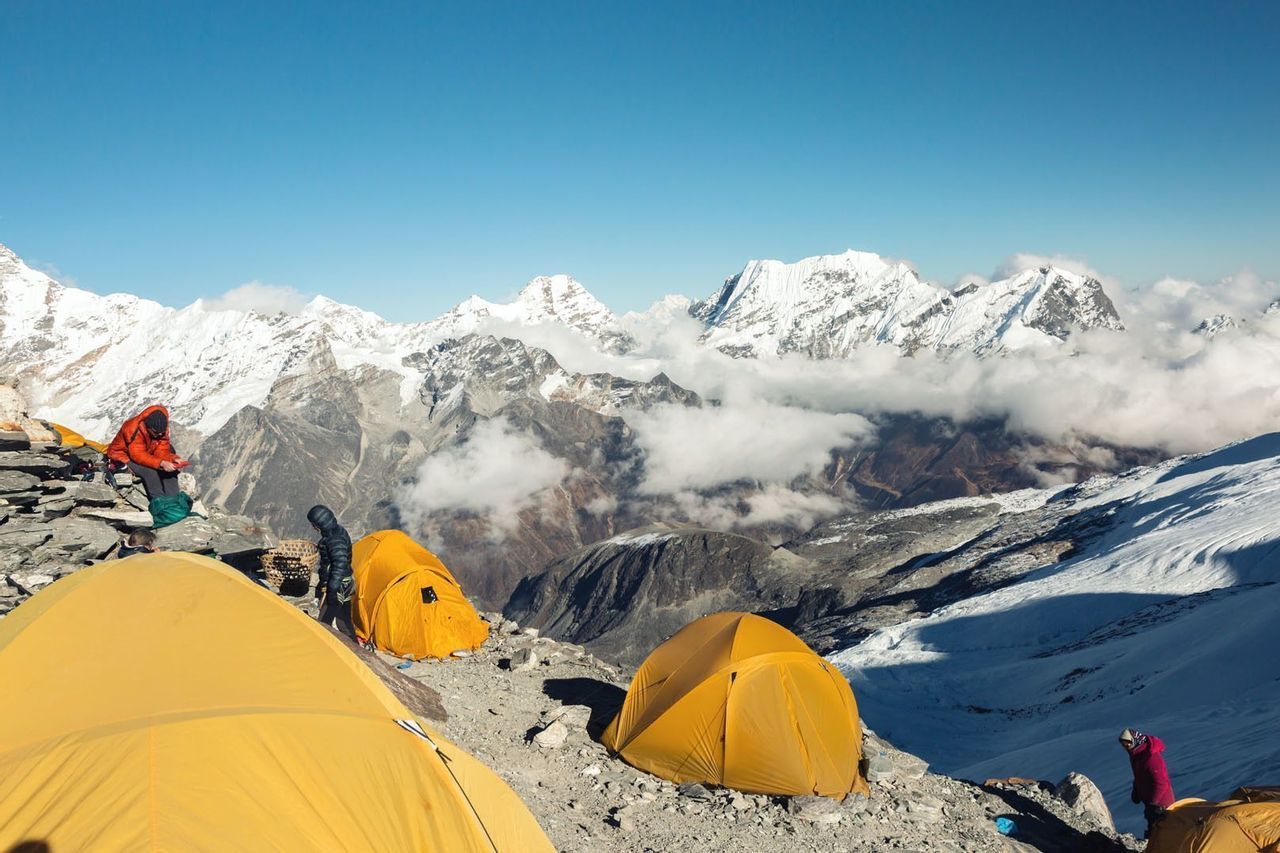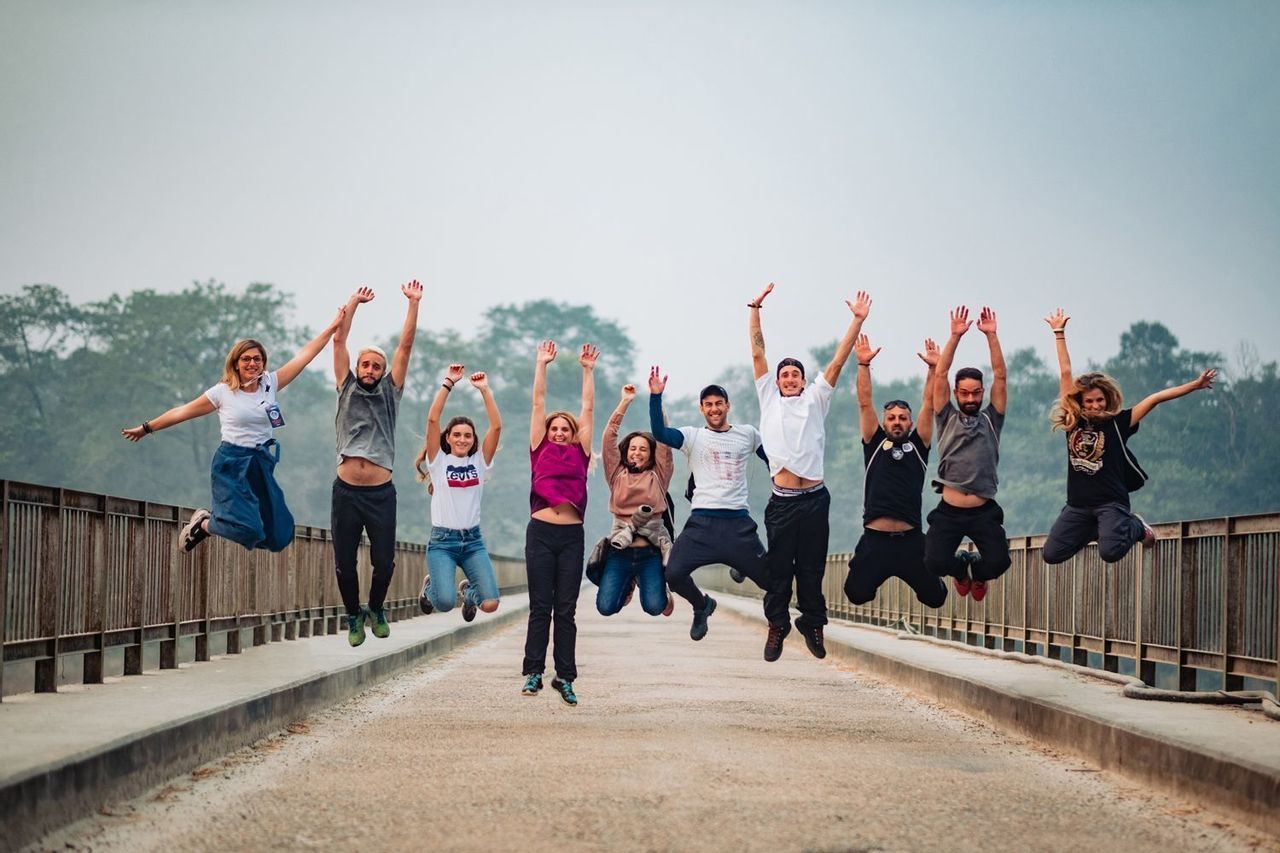 Klarna Available.
Nepal: trekking through the Himalayas
Next departure
Tue 26 Dec
Frequently asked questions
Monuments and history
30%
The trip in a nutshell
Discover ancient traditions and untamed wilderness from Kathmandu to Annapurna. This is not your ordinary tour, but an adventure like no other. If you want to explore a magical country, rich in ancient customs and pristine natural beauty, then come join us for an unforgettable experience!
We'll be surrounded by the majestic peaks of the Himalayas, trekking at high altitudes, exploring Hindu and Buddhist temples full of mystique, meeting friendly locals, and getting lost in the dense jungle, where we might even spot some elephants, crocodiles, and Bengal tigers. We'll also get to savor new and exotic flavors and breathe in the unique atmosphere of Kathmandu, the capital of Nepal.
A group trip to Nepal is a rollercoaster ride of emotions, a kaleidoscope of colours against the backdrop of snow-capped mountains. It's a bit of dust and noise, a humbling experience that fills us with joy and appreciation for the world. Don't miss out on this opportunity to explore the wonders of Nepal with us!
Trip type
Trekking - Are you looking for an active holiday? Then you are in the right place! Walking, hiking, exploring…these are only some of the activities you will get to experience on this trip! Bring an 8/10L backpack with you to use for our daily activities (e.g. hikes, etc).
Physical rating
HIGH - this itinerary involves hiking or similar adrenaline-pumping adventures so a high level of physical effort and adaptability is required. Be prepared for an active trip, potential long transfers and adventures like no other!
Entry requirements
For UK nationals, please visit the gov.uk website. For all other passport holders, please refer to your national government website.
Arrival and departure
This trip will begin and end in Kathmandu. Aim to arrive on the first day by 5pm - on the last day you are free to leave whenever!
Nepal

9 days

Next departure 26 Dec
The availability of the 'pay a deposit to secure your spot' option changes from tour to tour, and is dependent on the number of days remaining before the tour's departure.
Klarna Available.
What's included
8 nights accommodation in shared bedrooms

Minibus with private drive from day 2-7

An unforgettable 3-day trek between the characteristic villages of Ghandrunk and Chumrung (full board on days 3, 4 - half board on day 5)

Chitwan National Park entry and safari on day 6

An authentic cooking class on day 8

Travel coordinator services

Free cancellation with 100% refund up to 31 days before departure
Money pot?
Find out more!
---
Frequently asked questions
Trekking towards Ghandruk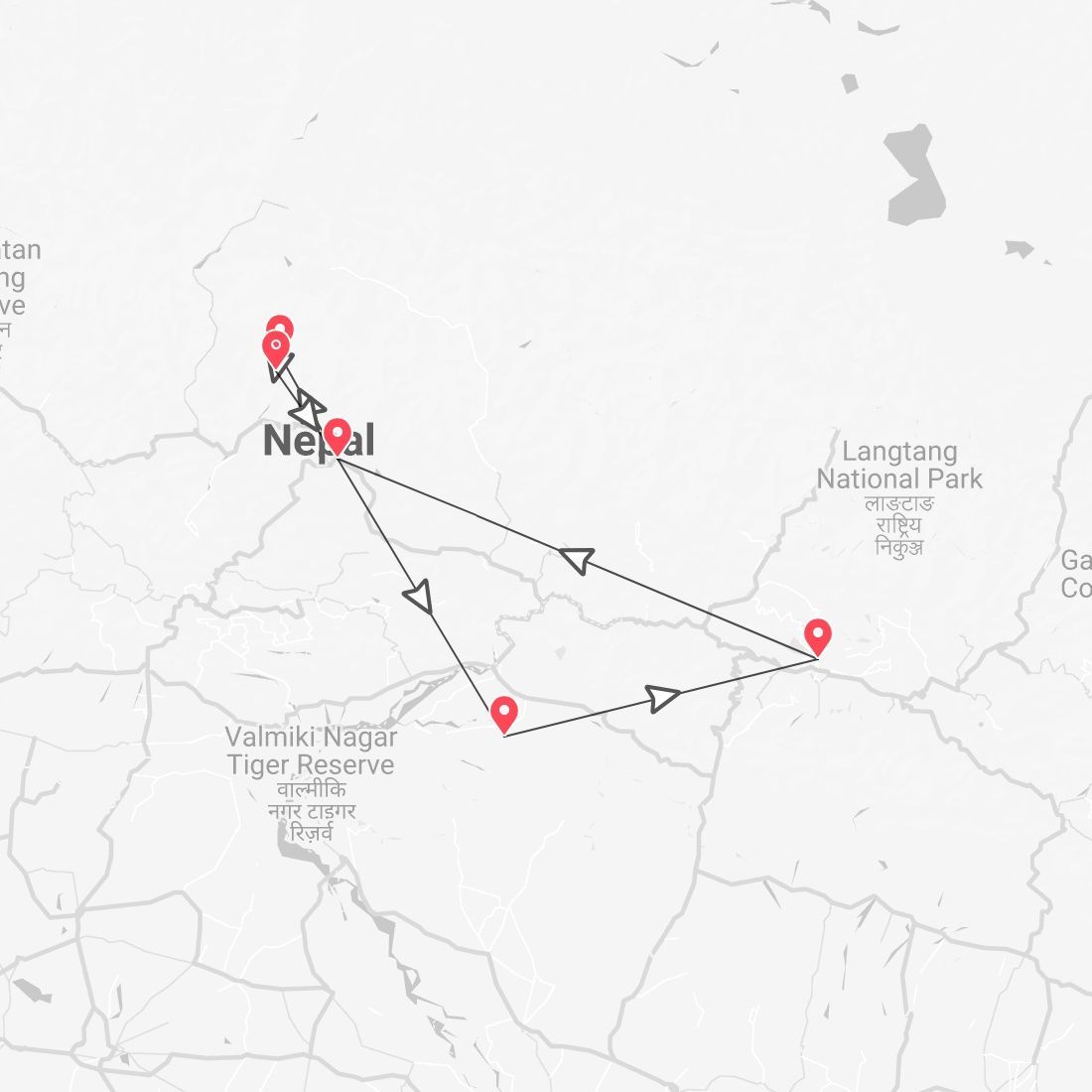 The travel coordinators
Our travel coordinators are chosen because they are people like you. Not only are they the best travel buddy you could hope for, but they're trained professionals guaranteed to show you a travel experience like never before
Info to know
Staff

Our trips are led by a Travel Coordinator who has been specifically trained by us to lead group travels to ensure you have the best time. A WhatsApp group with all travel participants will be created two weeks prior to departure by your Travel Coordinator.

Visas and Vaccinations

Before booking, please ensure you check what documents, visas, and vaccinations are required to enter the country you are visiting. If you have any questions, please contact us.

Arrival and Departure Times

We always advise trying to get to the meet-up point for the first day of your tour by 5pm. On the last day of the tour you are free to leave whenever you want!

Luggage

Backpacks are mandatory to allow easy transfers - we recommend a 45L backpack for our trips.
Available dates
Tue 26 December
Wed 03 January
Travel coordinator
Suzanne Alaa Abouzanad
Klarna Available.
Sat 13 January
Sun 21 January
Travel coordinator
Karolina Agnieszka Król
Klarna Available.