Morocco: trekking to Mount Toubkal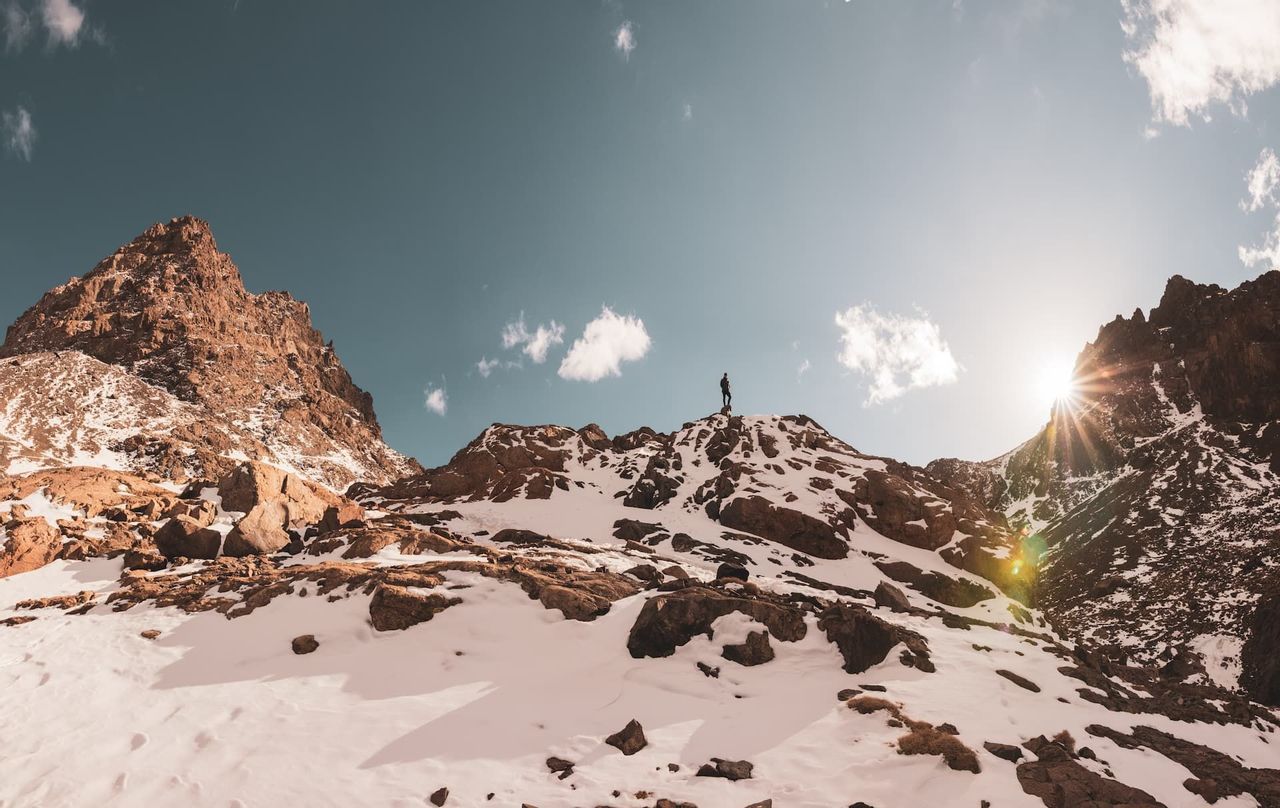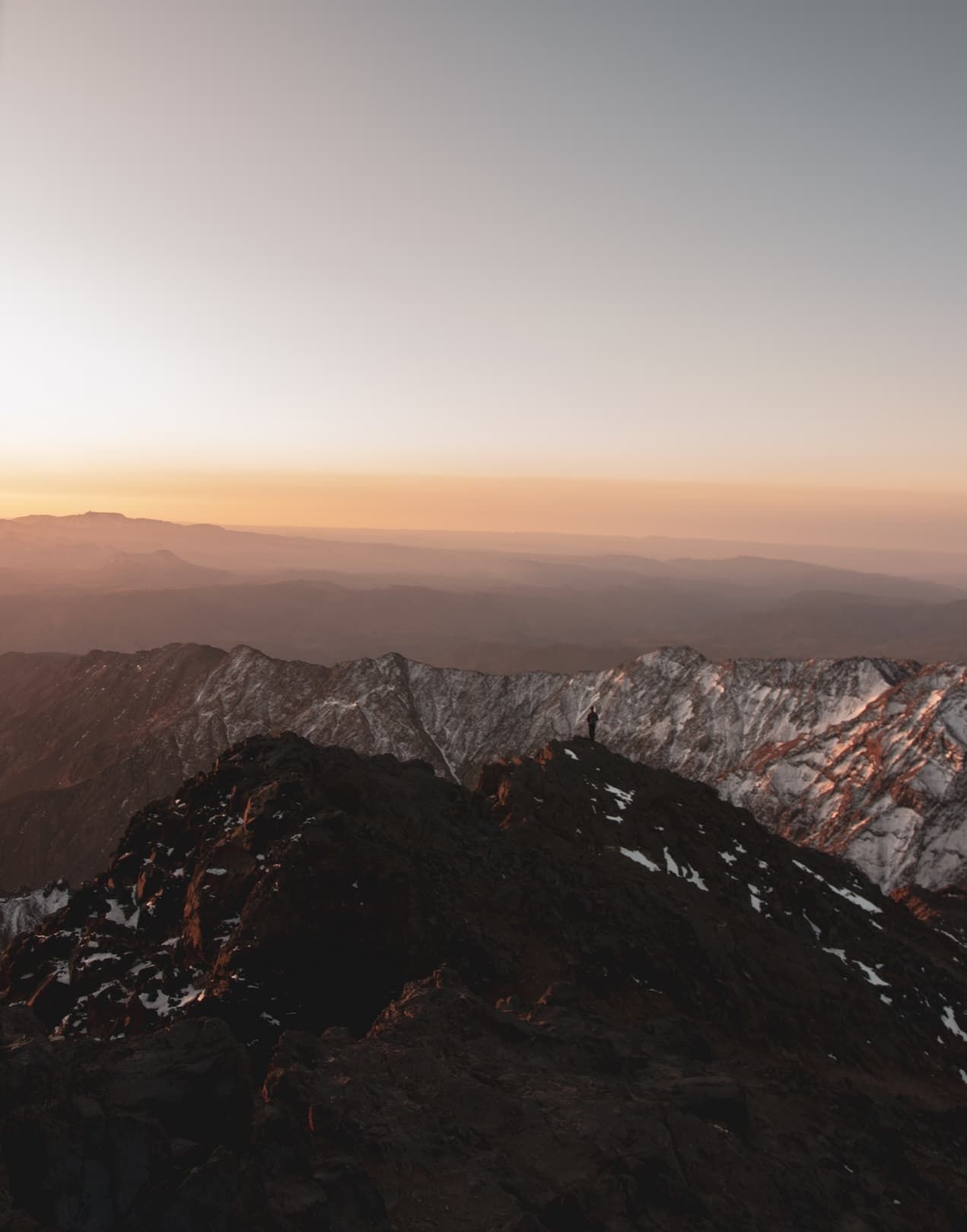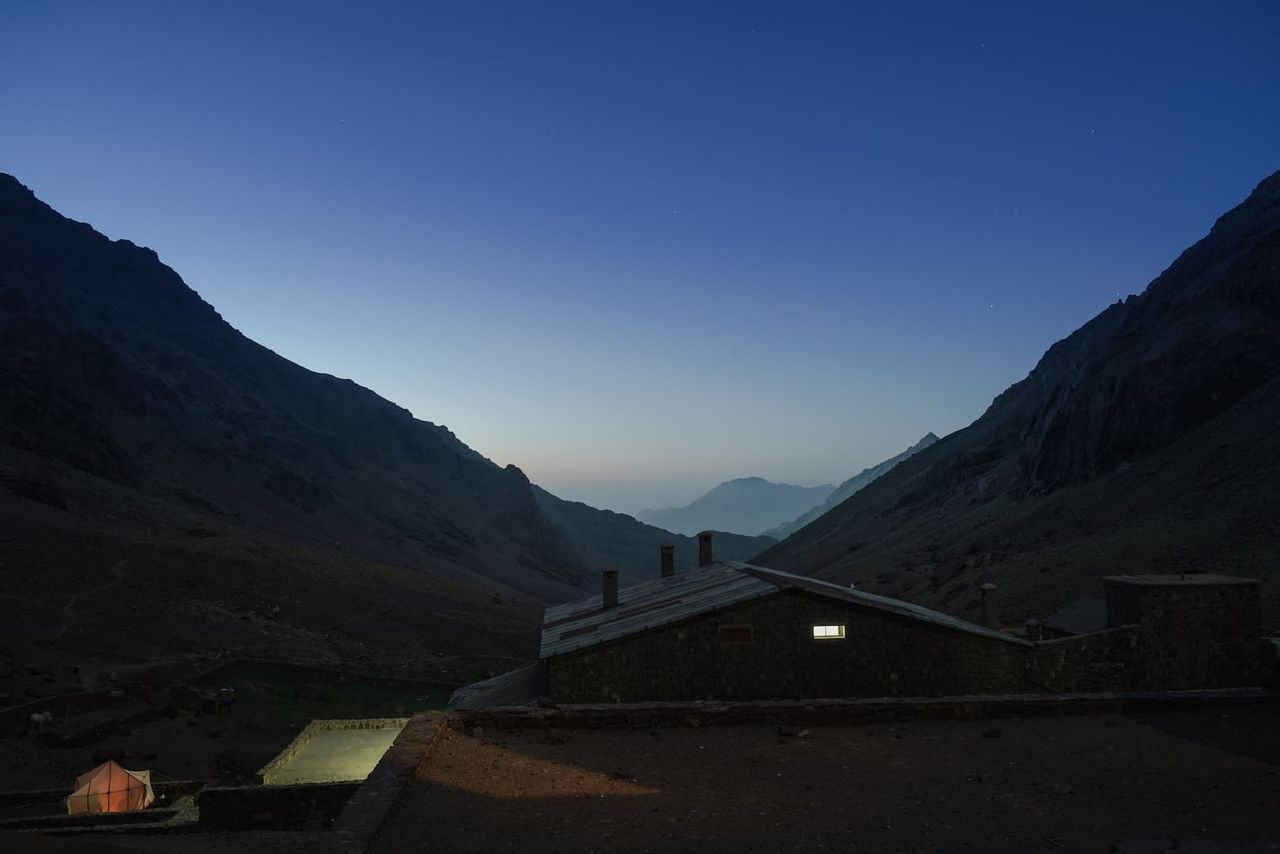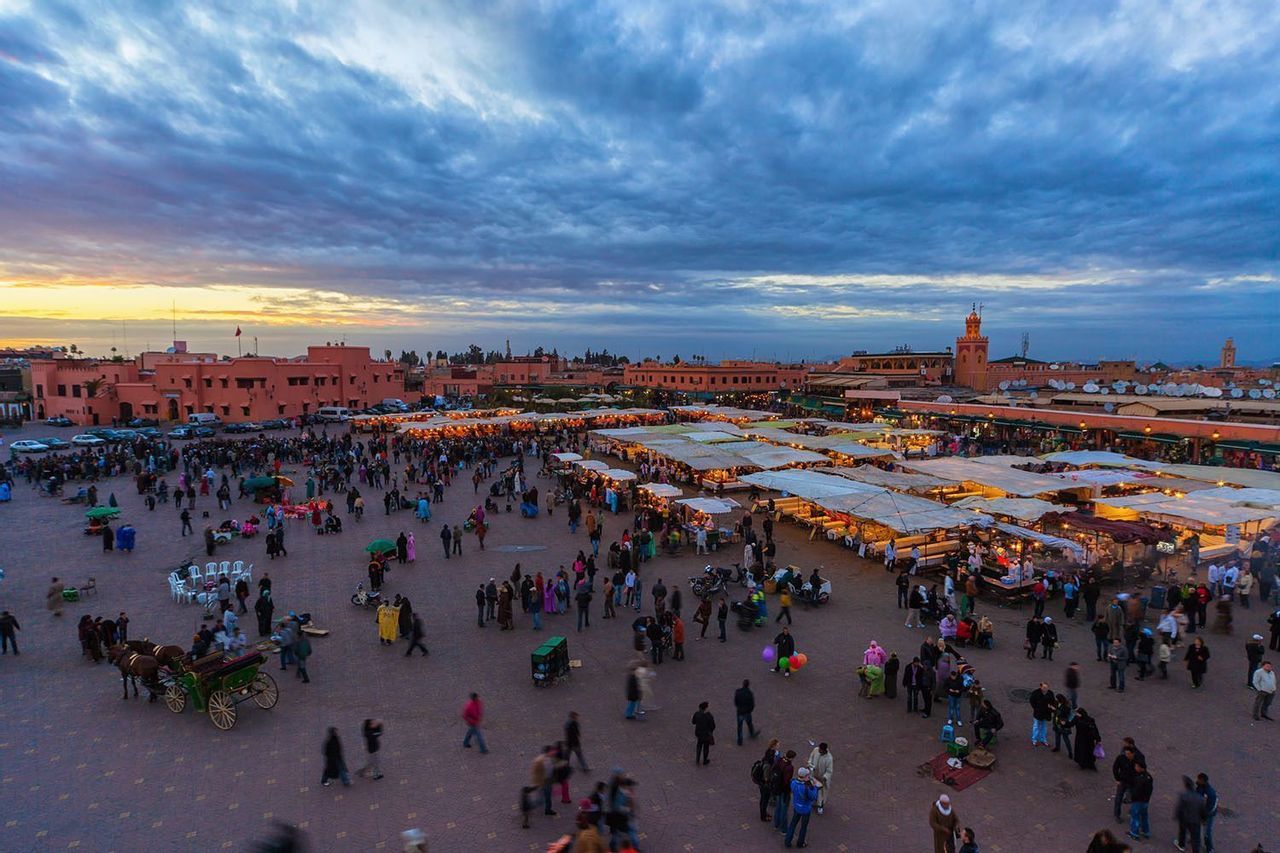 Klarna Available.
Morocco: trekking to Mount Toubkal
Next departure
Mon 01 Apr
Frequently asked questions
The trip in a nutshell
Are you ready to scale the epic Mount Toubkal, soaring proudly as the highest peak in Morocco and North Africa at an impressive altitude of 4167 metres? Then grab your hiking boots and join us! This immersive journey commences from vibrant Marrakesh, guiding you through the captivating landscapes of the High Atlas Mountains. Along this expedition, you'll not only challenge yourself with the ascent but also indulge in the rich tapestry of Berber culture and savour the awe-inspiring panoramas that unfold at every step towards the summit. Join us for an adventure that promises not just remarkable heights but a holistic experience, a blend of nature's grandeur, cultural immersion, and the triumph of reaching an iconic pinnacle.
Tour mood
Trekking - Are you looking for an active holiday? Then you are in the right place! Walking, hiking, exploring…these are only some of the activities you will get to experience on this trip! Bring an 8/10L backpack with you to use for our daily activities (e.g. hikes, etc).
Physical rating
HIGH - this itinerary involves hiking or similar adrenaline-pumping adventures so a high level of physical effort and adaptability is required. Be prepared for an active trip, potential long transfers and adventures like no other!
An excellent level of physical fitness, great spirit of adaptation and technical clothing suitable for mountain trekking is required. During the trekking days you will walk approximately 6/8 hours per day.
Entry requirements
For UK nationals, please visit the gov.uk website. For all other passport holders, please refer to your national government website.
Arrival and departure
This trip will begin and end in Marrakech. Aim to arrive on the first day by 5pm - on the last day you are free to leave whenever!
Morocco

5 days

Next departure 01 Apr
The availability of the 'pay a deposit to secure your spot' option changes from tour to tour, and is dependent on the number of days remaining before the tour's departure.
Klarna Available.
What's included
4 nights accommodation in shared rooms

Minivan with driver on day 2 and day 4

Two day expedition to summit Mount Toubkal (4167m), the tallest mountain in North Africa!

Local English speaking mountain guide during the expedition

Spend the night in an authentic mountain refuge hut on Mount Toubkal

Backpack transport during the expedition

Full board on day 2 and day 3

Travel coordinator services

Free cancellation with 100% refund up to 31 days before departure
Money pot?
Find out more!
---
Frequently asked questions
Reaching Mt Toubkal Base Camp (3206m)
Summit Mt. Toubkal (4167m)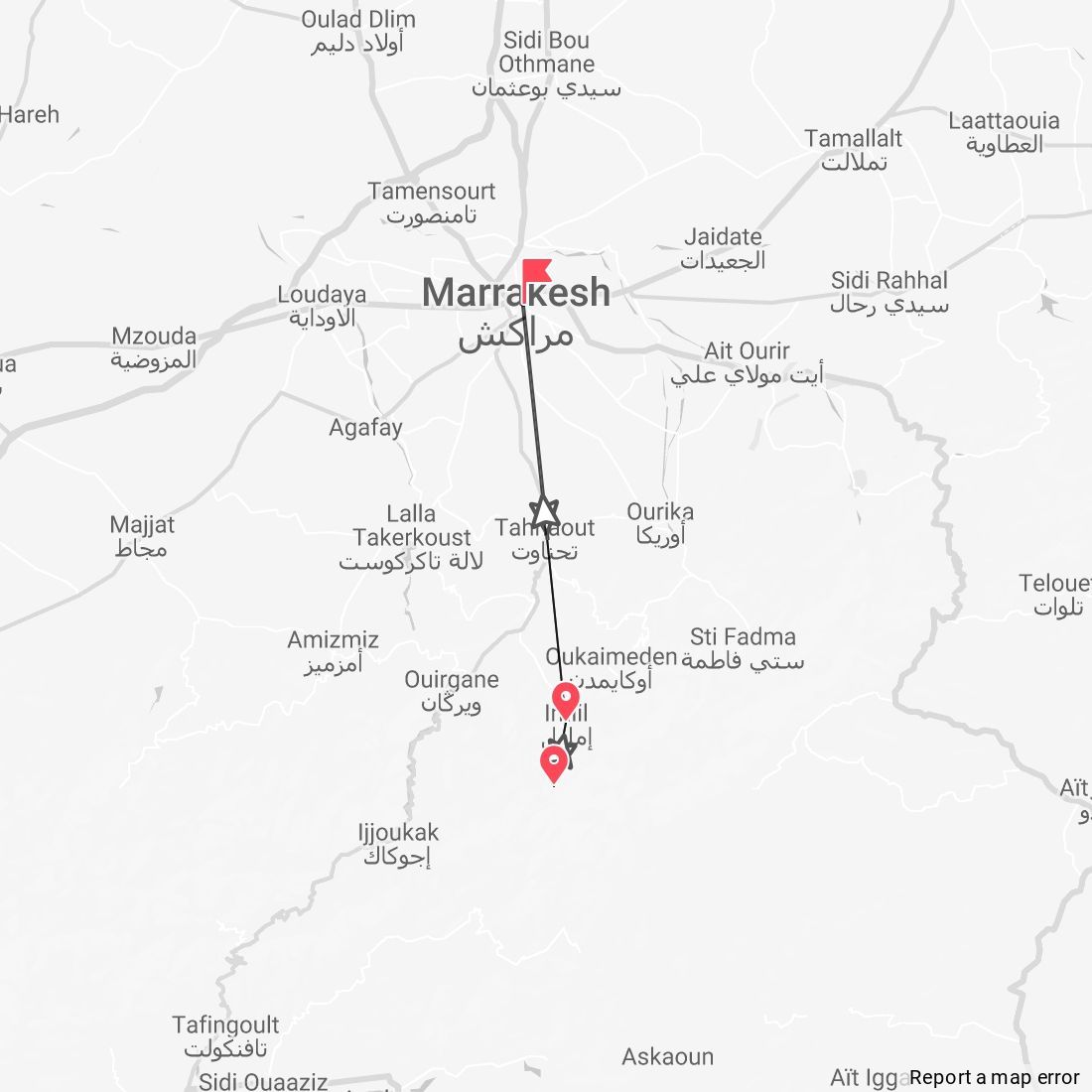 The travel coordinators
Our travel coordinators are chosen because they are people like you. Not only are they the best travel buddy you could hope for, but they're trained professionals guaranteed to show you a travel experience like never before
Info to know
Staff

Our trips are led by a Travel Coordinator who has been specifically trained by us to lead group travels to ensure you have the best time. A WhatsApp group with all travel participants will be created two weeks prior to departure by your Travel Coordinator.

Visas and Vaccinations

Before booking, please ensure to check what documents, visas, and vaccinations are required to enter the country you are visiting. If you have any questions, please contact us.

Arrival and Departure Times

We always advise trying to get to the meet-up point for the first day of your tour by 5pm. On the last day of the tour you are free to leave whenever you want!

Luggage

Backpacks are mandatory to allow easy transfers - we recommend a 45L backpack for our trips. Also we recommend bringing an 8/10L backpack with you to use for the hiking days to carry your essentials.

Local culture

During Ramadan, from March 9th to April 8th, 2024, our itinerary may be adjusted due to changes in the opening hours of public places. We'll rely on packed lunches and dine in private areas during the day, as part of our commitment to respecting local traditions and immersing ourselves more deeply in the culture.
Available dates
Mon 01 April
Fri 05 April
Klarna Available.
Klarna Available.