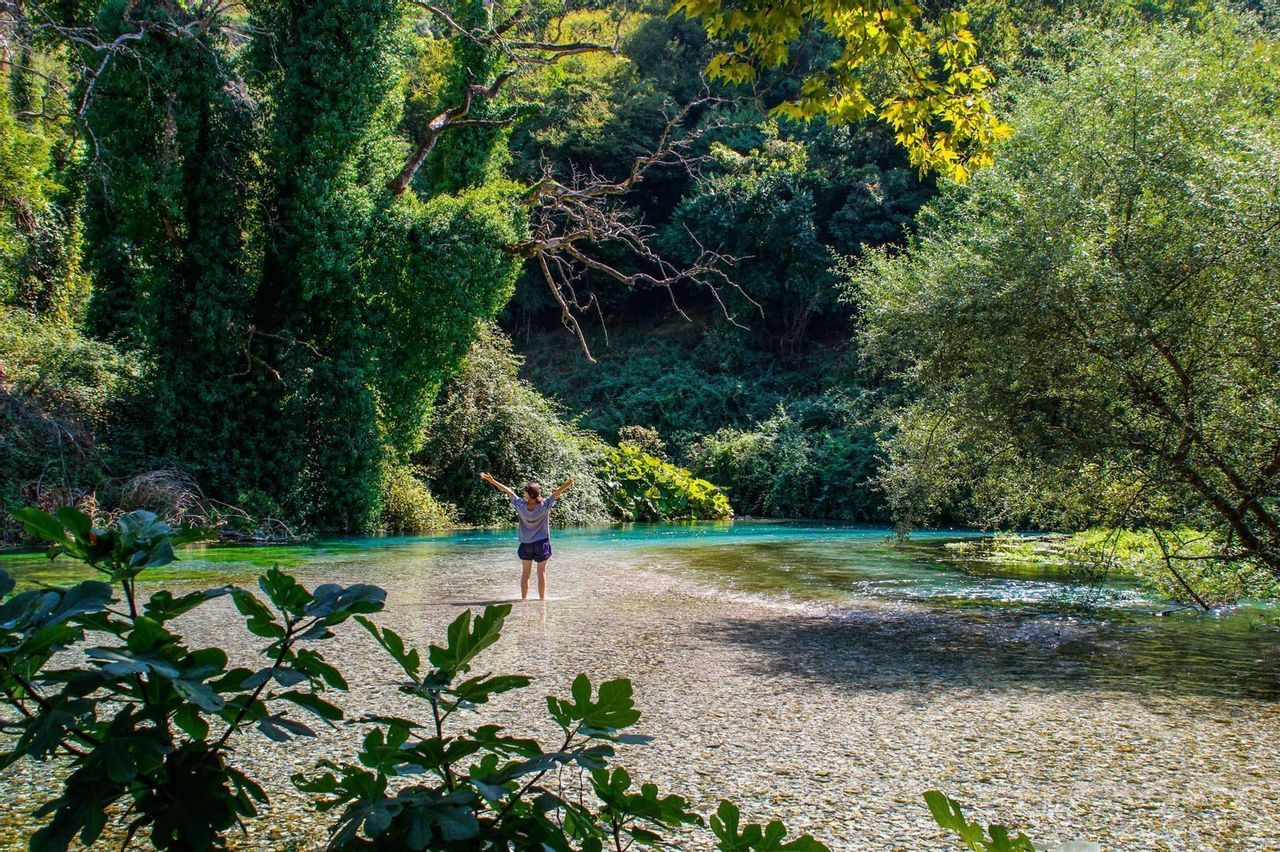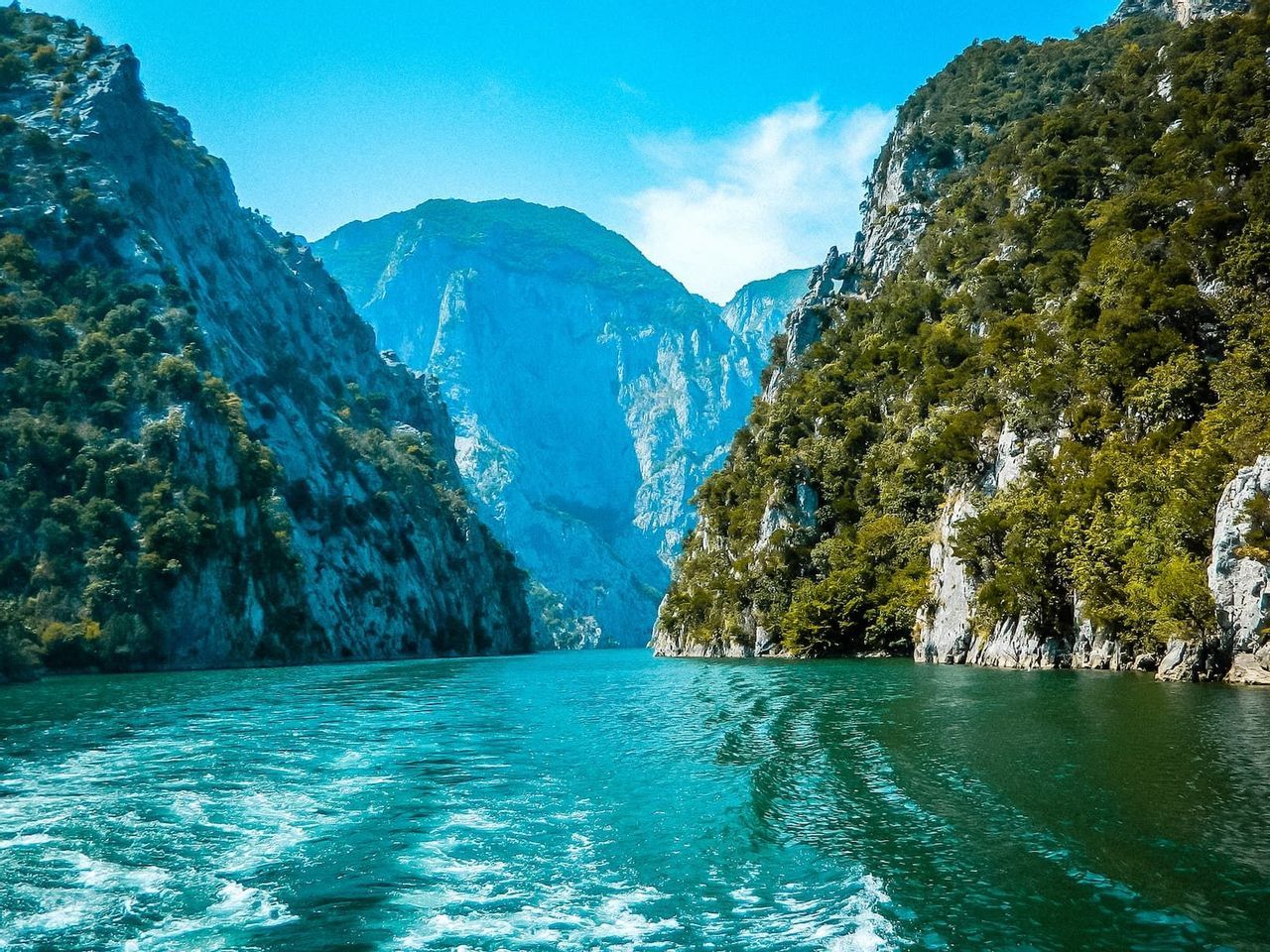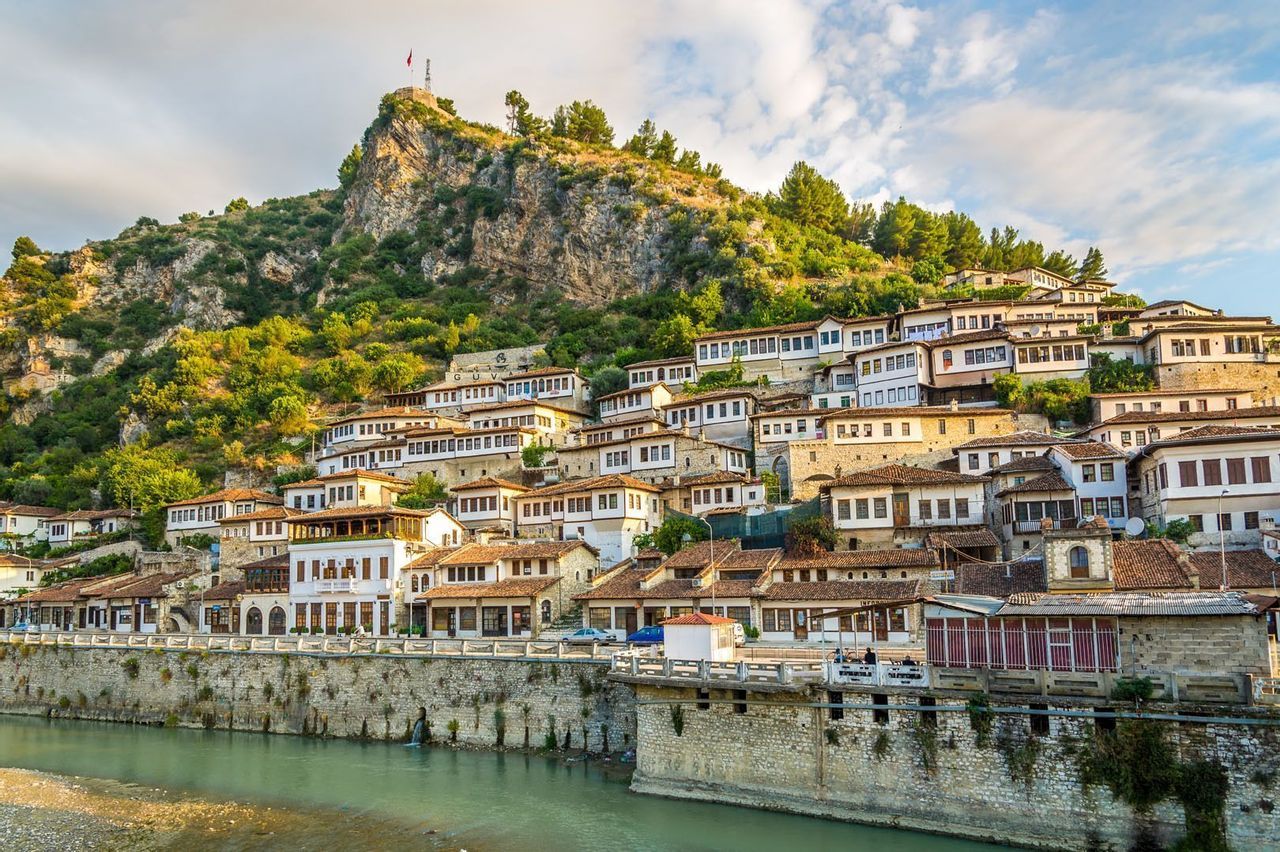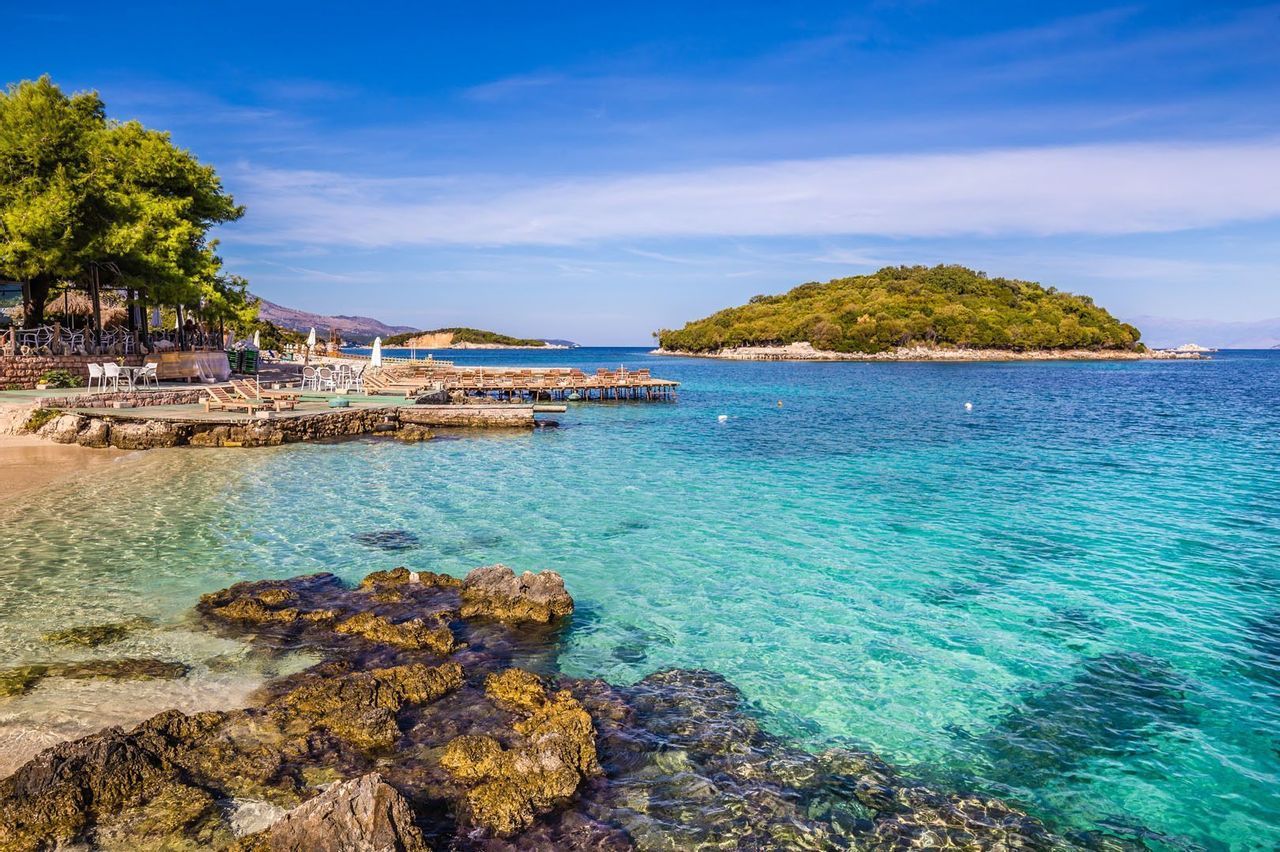 Klarna Available.
Next departure
Sat 08 Jun
Frequently asked questions
Monuments and history
40%
The trip in a nutshell
Discover the captivating allure of Albania—a country that seamlessly combines romance, wilderness, rural charm, and modernity. After years in the shadows, Albania eagerly welcomes travelers from around the globe, and we are thrilled to embark on an unforgettable journey through its breathtaking landscapes, delectable cuisine, and charming city streets. Our group trip begins in Tirana, the vibrant capital, and takes us southward to explore traditional villages, enchanting beaches, and the timeless wonder of Butrint. As we complete the circle back in Tirana, we'll have uncovered the hidden gems of this extraordinary destination. Get ready to be captivated by Albania's authentic beauty!
Trip type
360º - it's our great classic that allows you to discover the destination in all its aspects. We recommend packing a backpack rather than a suitcase as there will be lots of moving around.
Physical rating
MODERATE - this itinerary may involve hiking or other activities that require a moderate amount of physical effort. Be prepared for some potential long transfers and early wake up calls!
Entry requirements
For UK nationals, please visit the gov.uk website. For all other passport holders, please refer to your national government website.
Arrival and departure
The trip begins and ends in Tirana. Aim to arrive by 6pm on the first day - on the last day you are free to leave whenever suits you!
Albania

8 days

Next departure 08 Jun
The availability of the 'pay a deposit to secure your spot' option changes from tour to tour, and is dependent on the number of days remaining before the tour's departure.
Klarna Available.
What's included
7 nights accommodation in shared rooms (private bathroom)

Car rental from day 2 to day 7

Discover the vibrant capital of Tirana

Explore enchanting beaches in the Southern region

Minivan with driver on day 2 for transfer to and from Lake Koman

An exciting boat tour to discover the secrets of the Pirate's Cave

Travel coordinator services

Free cancellation with 100% refund up to 31 days before departure
Money pot?
Find out more!
---
Frequently asked questions
Butrint and Ali Pasha's castle
On the road: back to Tirana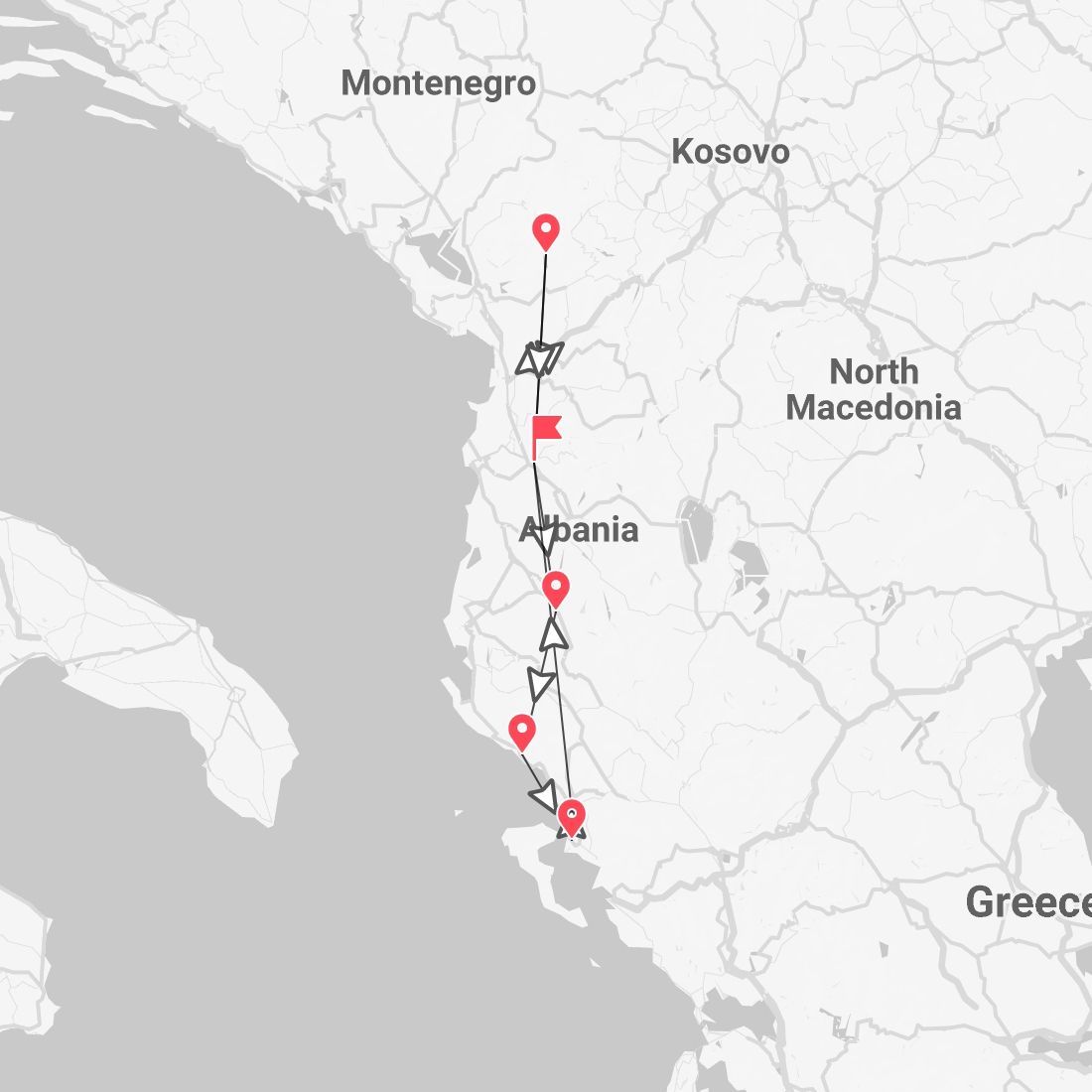 The travel coordinators
Our travel coordinators are chosen because they are people like you. Not only are they the best travel buddy you could hope for, but they're trained professionals guaranteed to show you a travel experience like never before
Info to know
Staff

Our trips are led by a Travel Coordinator who has been specifically trained by us to lead group travels to ensure you have the best time. A WhatsApp group with all travel participants will be created two weeks prior to departure by your Travel Coordinator.

Visas and Vaccinations

Before booking, please ensure to check what documents, visas, and vaccinations are required to enter the country you are visiting. If you have any questions, please contact us.

Arrival and Departure Times

We always advise trying to get to the meet-up point for the first day of your tour by 5pm. On the last day of the tour you are free to leave whenever you want!

Luggage

Backpacks are mandatory to allow easy transfers - we recommend a 45L backpack for our trips.
Available dates
Travel coordinator
Samantha Lauren Nead
Klarna Available.
Klarna Available.