Route 66: on the road from Chicago to LA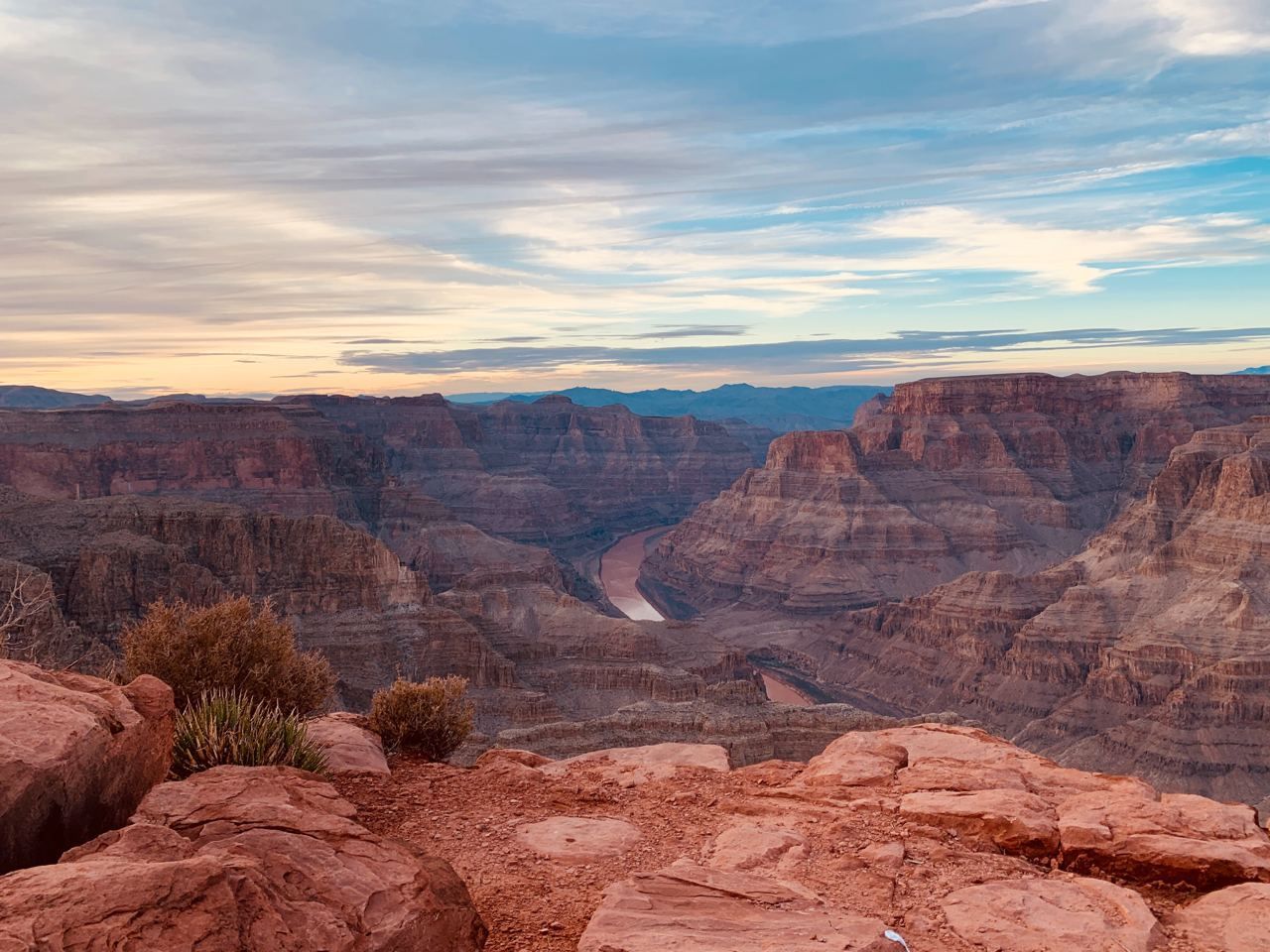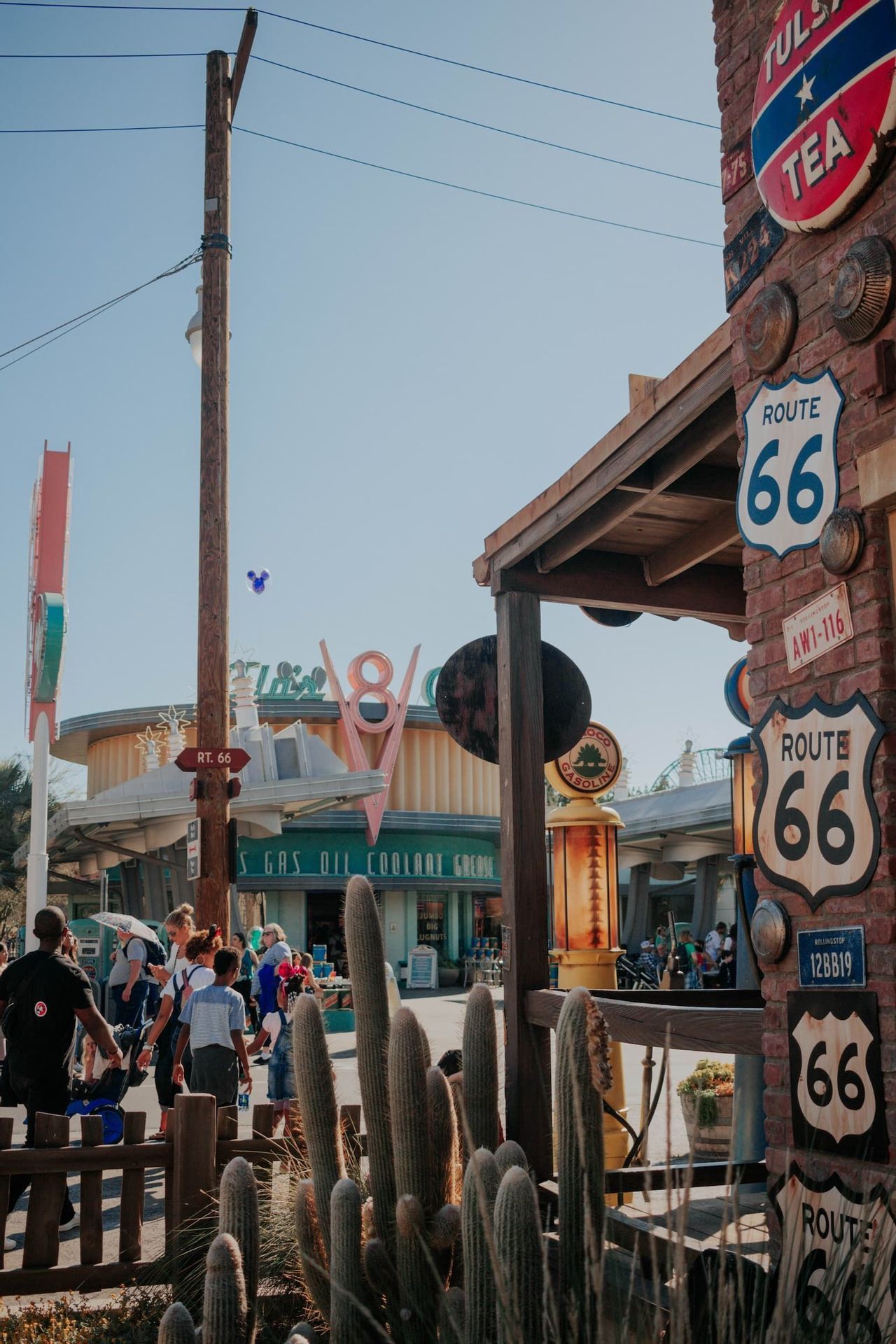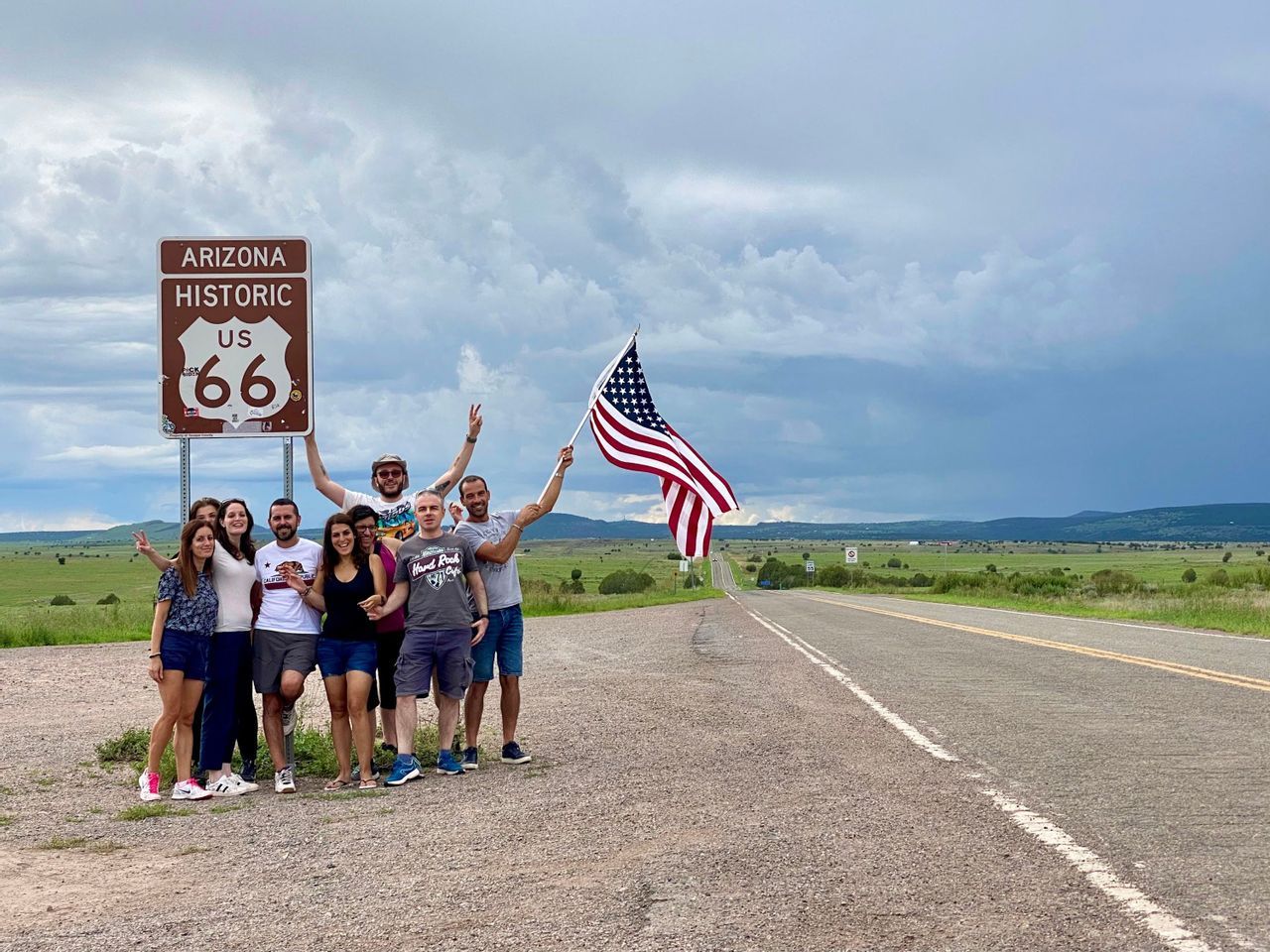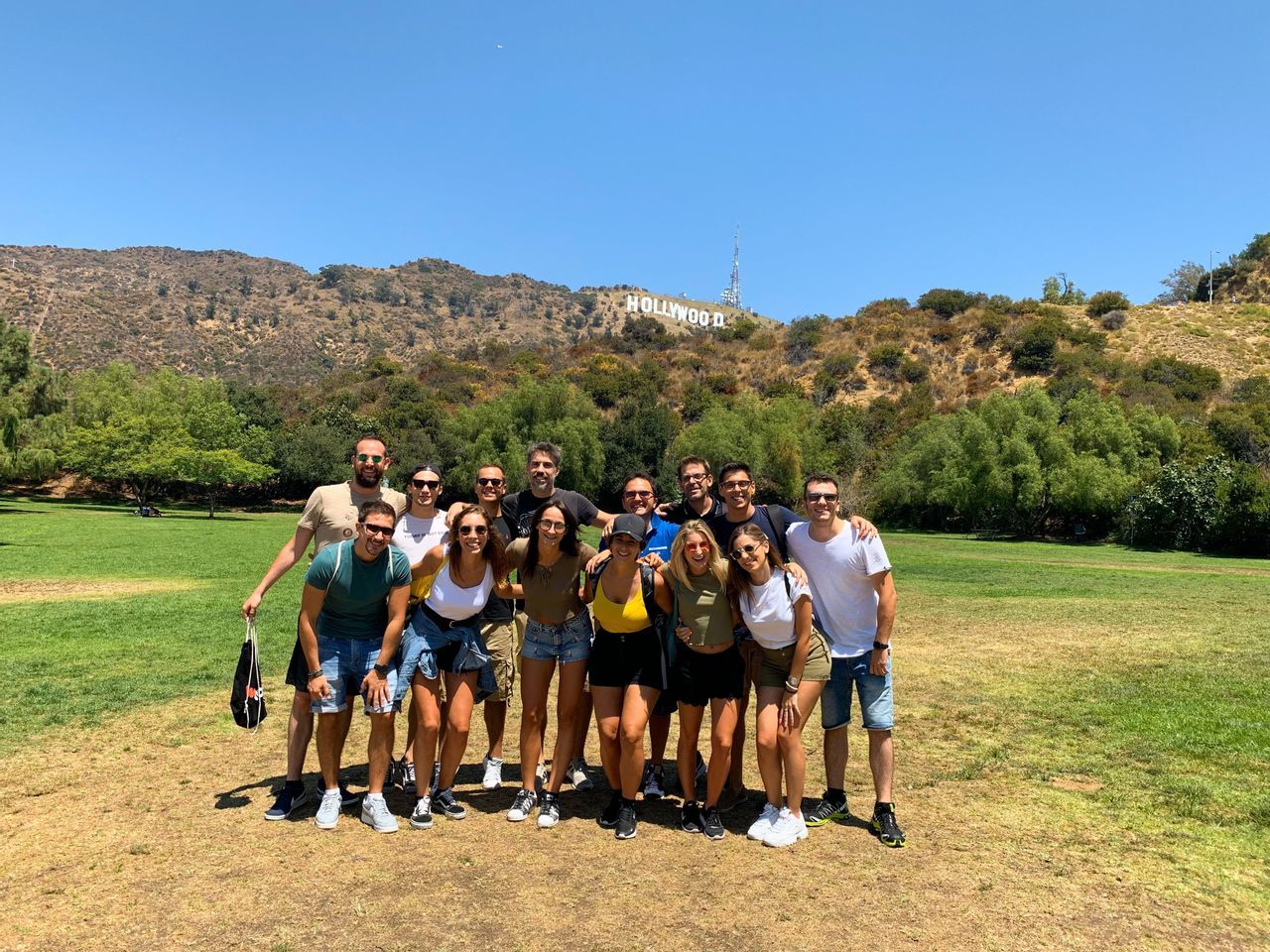 Klarna Available.
Route 66: on the road from Chicago to LA
Next departure
Sun 05 May
Frequently asked questions
Monuments and history
20%
The trip in a nutshell
The ultimate road trip: Route 66 , the most famous road in the world, will take us through 7 American states, from Illinois to California , from Lake Michigan to the Pacific Ocean, passing through the great prairies of Missouri , the farms of Kansas and Oklahoma, the desert expanses of Texas and New Mexico and the natural parks of Arizona. The real protagonist will obviously be the road: we will travel almost 4,000km discovering the many facets of the United States; we will pass through Springfield , St. Louis , Santa Fe , Amarillo , Albuquerque , Flagstaff and Calico; we'll dress up as cowboys in Oklahoma City and marvel at the colours of the Painted Desert; we will eat grilled meat in the best Texan BBQs and taste the best Mexican food in New Mexico; we will enjoy the sunset in the Grand Canyon and we will travel the last kilometers to Los Angeles with a little sadness in our hearts but also with a lot of joy for the whole road travelled. Route 66 gives this: happiness, adventure, freedom.
Trip type
This is a road trip: we will travel a lot and sleep almost every night in a different place. For luggage, the "less is more" rule applies: bring something compact such as a backpack.
Physical rating
This is a road trip and a willingness to drive is required. We will cover an average of 350 km per day and spend around 4 hours in the car each day (and even more). The road here is our best travel companion: let's arm ourselves with the right playlist and get ready to admire the view out the window!
Entry requirements
For UK nationals, please visit the gov.uk website. For all other passport holders, please refer to your national government website.
Arrival and departure
The trip begins in Chicago and ends in Los Angeles.
Route 66

15 days

Next departure 05 May
The availability of the 'pay a deposit to secure your spot' option changes from tour to tour, and is dependent on the number of days remaining before the tour's departure.
Klarna Available.
What's included
Car rental from day 3 to day 15

Admission to the beautiful and unique Petrified Forest National Park (day 10)

Travel coordinator services

Free cancellation with 100% refund up to 31 days before departure
Money pot?
Find out more!
---
Frequently asked questions
Welcome to the United States
From Illinois to Mississippi: Pontiac, Springfield and St. Louis
From Kansas to Oklahoma: Catoosa, Tulsa and Oklahoma City
The history of Route 66: Elk City, Shamrock and Amarillo
From Texas to New Mexico: Tucumcari, Santa Rosa and Santa Fe
From Santa Fe to Gallup via Albuquerque
Finally in Arizona: Painted Desert, Petrified Forest and Holbrook
At the edge of the Golden State: Sedona to Kingman
We enter California: Mojave desert, Calico and Barstow
End of the road: Welcome to LA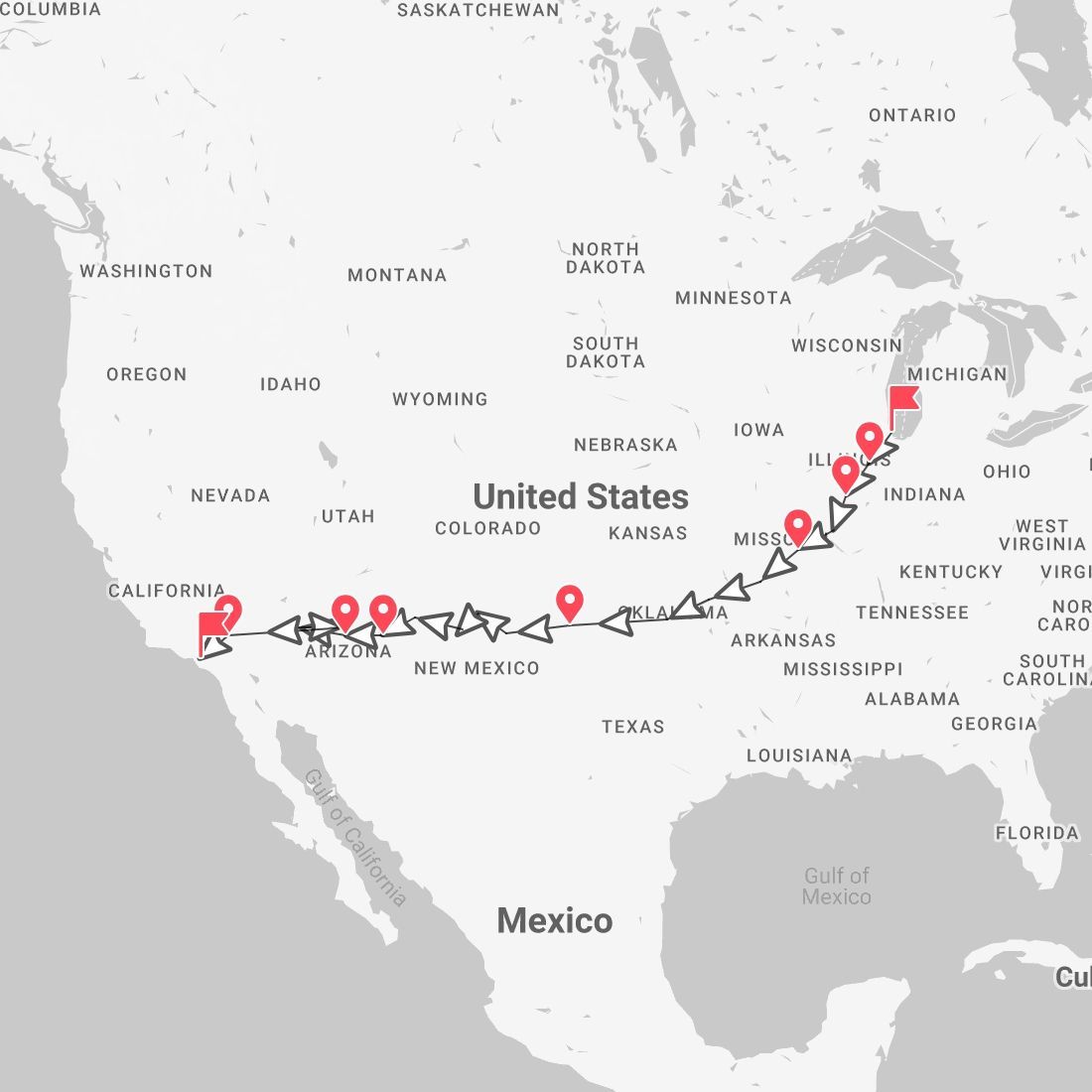 The travel coordinators
Our travel coordinators are chosen because they are people like you. Not only are they the best travel buddy you could hope for, but they're trained professionals guaranteed to show you a travel experience like never before
Info to know
Staff

Our trips are led by a Travel Coordinator who has been specifically trained by us to lead group travels to ensure you have the best time. A WhatsApp group with all travel participants will be created two weeks prior to departure by your Travel Coordinator.

Visas and Vaccinations

Before booking, please ensure to check what documents, visas, and vaccinations are required to enter the country you are visiting. If you have any questions, please contact us.

Arrival and Departure Times

We always advise trying to get to the meet-up point for the first day of your tour by 5pm. On the last day of the tour you are free to leave whenever you want!

Luggage

Backpacks are mandatory to allow easy transfers - we recommend a 45L backpack for our trips.
Available dates
Klarna Available.
Travel coordinator
Luke Thomas Westgate
Klarna Available.