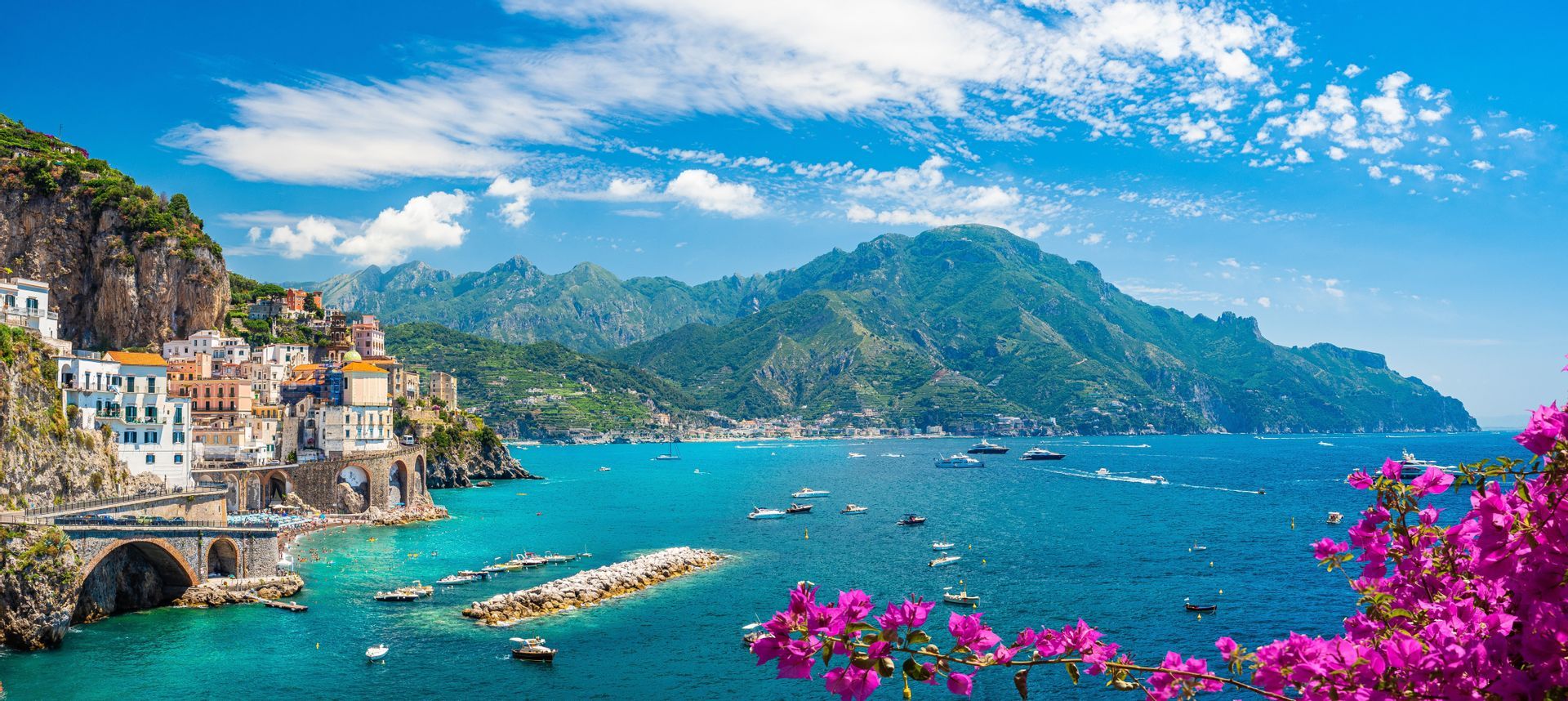 Italy: discovering the land of beauty
Check out all our itineraries
Our trips to Italy
Italy is visited every year by tourists from all over the world, and you... how much have you explored it? Rome, Venice, Florence, Naples, Milan are the best known and most visited cities of art. Beaches and villages in Sicily and Sardinia, hidden pearls in Puglia and Campania and impressive mountain panoramas in Veneto or Trentino Alto Adige are little treasures scattered throughout the boot to discover and surprise.
Italy: from the Alps to the Mediterranean Sea
Everything you need to know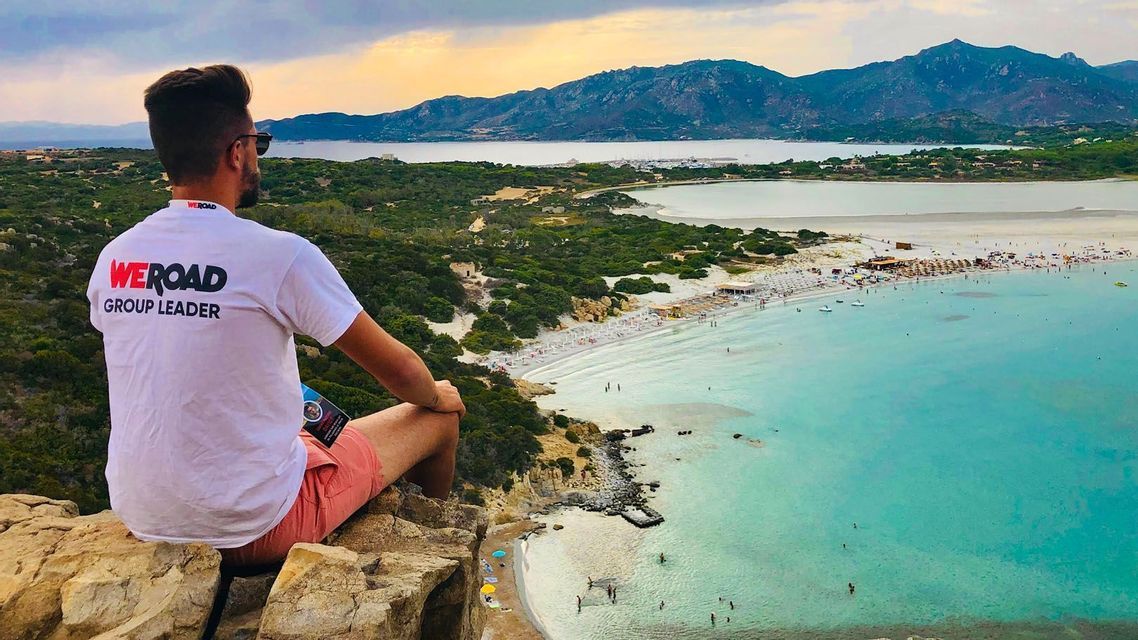 Find out our trips to Italy
The country that hosts the most UNESCO sites is Italy and there will be a reason. What does Italy keep besides the Colosseum in Rome, Piazza San Marco in Venice and the Duomo in Milan? By visiting this town you will discover the colors and grandeur of the Dolomites, the dream beaches of Sardinia and Sicily, the villages frozen in time such as Matera and jewel islands such as Ischia, Capri and Favignana. Whether you visit Italy in summer or winter, you can't get bored! Pizza and pasta are the typical dishes par excellence, but each region has a traditional cuisine to be tasted and perhaps tasted together with a good glass of native wine: you can try the Neapolitan babà, Modica chocolate or Bronte pistachios, Sardinian myrtle , Apulian foccaccia, polenta or Venetian tiramisu. You definitely won't go home hungry!
When in Rome do as the Romans do
Italy was born as a unitary state at the end of the 19th century and its history after the era of the Roman Empire is dotted with many small states in continuous conflict with each other. This fragmentation, together with the latitudinal development of the territory, has created a mix of traditions, dialects, typical dishes, local festivals, sometimes totally different from area to area.The official language of the country is Italian, but it is still a tradition to use the local dialect with family or friends, especially in more provincial areas But the dialects are so different from each other that if someone from a small village in the Alps speaks their dialect to someone from a small Sicilian village, they will 100% have no way of understanding each other. It is something more than just an accent, they are true and their own different languages, even if not officially recognized.Each country then has its own patron saint, the Catholic religion in fact still has a central role in social life, and every city is believed to be protected by a saint to whom the main church is named of the country. When the day of celebration of that saint occurs, it is celebrated with parties, processions, food stands and customs that have been handed down for centuries, even for days. On these occasions everyone flocks to the streets of the town to celebrate together, if you are able to participate, you too will be part of this great celebration.
All this folklore is part of a long and strong tradition of sharing and being together which is still very strong in Italy, as in many Mediterranean countries. It will be the sunny and hot days, the habit of living in small towns, but in Italy it is normal to organize dinners and lunches with friends and relatives, day trips, parties simply to spend time together. This spirit of hospitality is also reflected in the world of tourism and in the warm welcome that is reserved for the thousands of tourists who visit the country every year. To avoid finding all the places of interest super crowded, try to avoid the most popular holiday periods such as the month of August, when half of Italy is on holiday, the period around 25 April and 02 June which are holidays national and some points of interest may be closed to the public.
Todo este folklore es parte de una larga y fuerte tradición de compartir y estar juntos que todavía es muy fuerte en Italia, como en muchos países mediterráneos. Serán los días soleados y calurosos, la costumbre de vivir en pueblos pequeños, pero en Italia es normal organizar cenas y almuerzos con amigos y familiares, excursiones de un día, fiestas simplemente para pasar tiempo juntos. Este espíritu de hospitalidad también se refleja en el mundo del turismo y en la cálida acogida que se reserva a los miles de turistas que visitan el país cada año. Para evitar encontrar todos los lugares de interés muy concurridos, trate de evitar los períodos de vacaciones más populares, como el mes de agosto, cuando la mitad de Italia está de vacaciones, el período alrededor del 25 de abril y el 02 de junio, que son feriados nacionales y algunos puntos de el interés puede estar cerrado al público.
Italian's traditional dishes
The Italian cuisine is really very varied, each region has an endless list of typical dishes to try, both savory and dessert. Get ready to put on a few kilos, standing in line is forbidden on a trip to Italy: it's your chance to try every dish prepared with quality ingredients!
Risotto: it is a typical dish of northern Italy in which the rice is first toasted quickly in a pan, and then left to cook by adding vegetable or chicken broth little by little. it can be prepared with different ingredients, among the most common we find: saffron in Milan, sausage and radicchio near Venice, with seafood on the coasts. The type of rice most used for this dish is carnaroli, which is grown in areas of Piedmont and Lombardy.
Pizza: perhaps the best known and most imitated Italian dish in the world. In the popular imagination, the real pizza is the Neapolitan one, thin and soft with a high crust. But there are also other ways to prepare it such as the Roman ""pinsa"", more crunchy and without the edge. You'll find various ways to cook it, which change from pizzeria to pizzeria, it's a great excuse to try them all! Don't ask for pizza with pineapple, in Italy it doesn't exist and someone might be offended, opt for a Margherita, the classic pizza you have to try at least once in your life: pasta, tomato sauce, mozzarella and a basil leaf.
Gelato (ice-cream): winter or summer, an Italian will never say no to an ice cream. They have exported it all over the world as a fresh and mouth-watering dessert to lick from the cone or eat with a spoon from the cup. Making ice cream is a real art, it is considered craftsmanship in all respects. Every master ice cream maker has his own secrets and can offer traditional tastes, such as having fun with particular combinations. In every city or town you will find at least one ice cream shop, it's the best way to counter the summer heat... but be careful, you have to eat it quickly, otherwise it melts.
Pesto alla genovese: basil, pine nuts, salt, garlic and Parmigiano Reggiano, these are the very simple ingredients that are used to make pesto alla genovese, the famous green sauce to season pasta - one of the thousand different condiments that you can try. Tradition has it that the basil leaves are broken in a mortar and a mixture is created with the ingredients we have indicated. It seems easy, but it takes a lot of patience and perseverance to continue the movement for about ten minutes, for hours if you have to prepare it for an entire family!
Lasagne alla bolognese: the first course that is typically eaten on Sunday for lunch in many Italian families. Typical of the Emilia-Romagna area, it is actually widespread throughout the country and you can eat them in any restaurant. Preparing the individual ingredients can be complicated, assembling it - with the ingredients already ready - is very easy. You have to prepare the egg pasta, cut it into large rectangles and cook it for a few minutes in boiling water. We should prepare the Bolognese sauce, minced beef to be left to cook over low heat for now in a saucepan with the sautéed vegetables and tomato sauce. The last ingredient is bechamel, a white cream to be prepared with milk, flour and nutmeg. When these three ingredients are ready - but by now they can be bought already prepared at the supermarket - then we start with the assembly: a layer of pasta, one of meat sauce and one of béchamel, and so on until the pan is filled. Last step: bake everything together!
What to pack
Your backpack for Italy will differ according to the season of your travel and the area you will visit. Traveling in winter in the north of the country, bring warm clothing, a raincoat, a hat, gloves and a scarf with you, as well as an umbrella or a k-way. In the central and southern area of the country, you can also dare to take off your jacket during the day, but it gets cold in the evening. In summer, however, the whole country is very hot, so you can prune light clothes, however we suggest that you have sweatshirts, a jacket, an umbrella or a k-way because the weather can be changeable. What absolutely cannot be missing in your backpack for a trip to Italy?
- More or less warm clothing according to the season
- Sunglasses
- Umbrella or k-way
- Canteen
- Comfortable walking shoes
- Travel pharmacy
What to know before leaving
If you don't want to attract attention as a tourist in Italy, there are a few tips you can put into practice to behave like a real local.
We know that Italians are warm and gesticulate a lot when they speak, but how do you greet each other? In addition to saying "Hi", when you meet a friend or get to know someone informally, you greet each other with two kisses on the cheeks while shaking hands. However, it must be recognized that the warmth in greetings is less strong in the north of the country and increases as one reaches the southernmost regions.
Let's open another chapter that often creates confusion: coffee! In Italy, the most common way of drinking coffee is espresso, a concentrate of coffee in a cup which can be consumed standing up at the bar in 5 minutes and that's it. If you don't like such a strong coffee, you can order a macchiato to add a drop of milk to it. Otherwise ordering an Americano you will get your nice glass of coffee like we used to get it here. Be careful when you want to order a "latte": "latte" means milk in Italian, you will therefore receive a nice glass of milk, and not a mix of milk and coffee, this is called caffé-latte but usually it is prepared only at home, not it is served in bars and restaurants. Cappuccino is the type of coffee that comes closest. Italians usually drink more espresso during the day, but cappuccino is only drunk until 11 in the morning!
Staying on the subject of food, which in Italy is one of the cornerstones of society and culture, Italians usually have a sweet breakfast. No eggs, bacon, tomato... croissant and cappuccino (or "cappuccio"). You will find brioches of a thousand flavours: from the classics with custard or chocolate, to the modern vegan ones with honey and pecans and wholemeal with red fruit jam. If you will have breakfast in bars, you will only find this type of breakfast. Hotels and B&Bs, on the other hand, often offer an international breakfast, even with savory choices.
We conclude with one last practical tip: how to stand in line. If you have to book some activities or excursions, possibly try to do it online, you will avoid long waits. Should you find yourself in a queue in any situation, Italians struggle to form an orderly line. More often they funnel, we know it sounds strange, but as soon as you see it with your own eyes everything will be clearer. Our advice is to follow how the queue moves: if you are lucky enough to find an orderly queue, respect it otherwise look around, see how the people around you are behaving and copy!
Visa, SIM, cost of living: more useful infos
Payments: paying by credit card or debit card is common throughout the country, but it is common to use electronic payments for amounts over €10. For small payments for bus tickets or an express it is more It is common to use cash, in some cities they may also require cash in taxis.
Cost of living: an espresso costs €1.10 on average, an ice cream cone €3.00 while a pizza with a soft drink from €7 to €15 depending on the area of the country. The south of the country tends to be cheaper than the north, especially when it comes to food.
SIM card: in many restaurants and bars and in all hotels, wifi is available for their customers. Those belonging to the EU will be able to use international roaming, without having to pay supplements: just check if the maximum data you can use is different to that provided in your country.
Visa: a visa is not required to visit Italy if you arrive from other EU countries or from the UK.
Electrical sockets: in Italy there are five types of common electrical sockets: C, L, F (Schuko or German), 16A bypass and multistandard. We still recommend bringing a universal adapter.
The weather during the year
Italy is a country that extends latitudinally, so there are different climates depending on the area you visit. In the Alps and Apennines, we find a mountain climate that is rigid and snowy in winter, mild in summer. On the coasts, the climate is Mediterranean, with mild but humid winters and hot, muggy summers. The northern area of the Po Valley is very humid, so both cold winter temperatures and hot summer temperatures are felt more intensely. The rains are very unpredictable, in recent years they are concentrated in spring, while winter and summer are rather dry.
What to see in Italy? The 5 places not to be missed