India 360°: Delhi, Varanasi and the Taj Mahal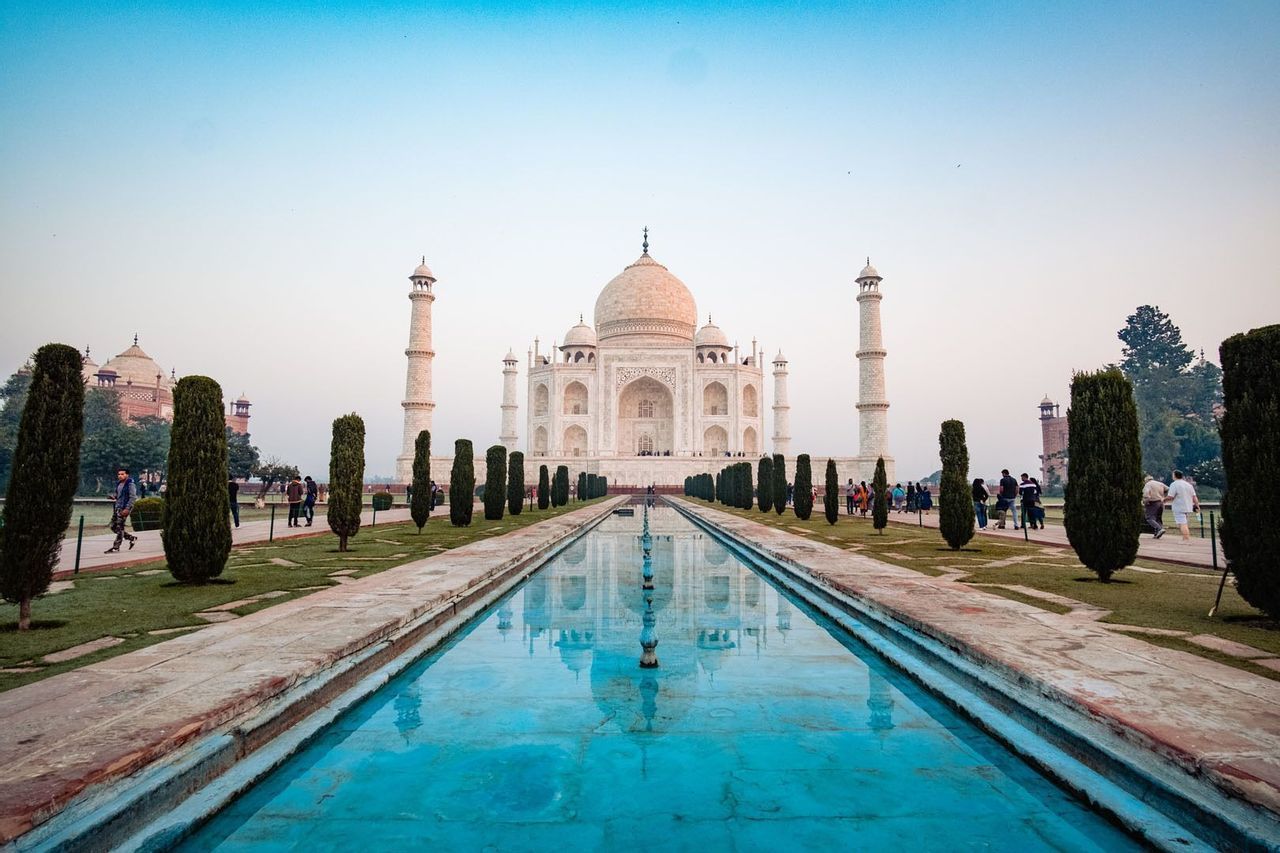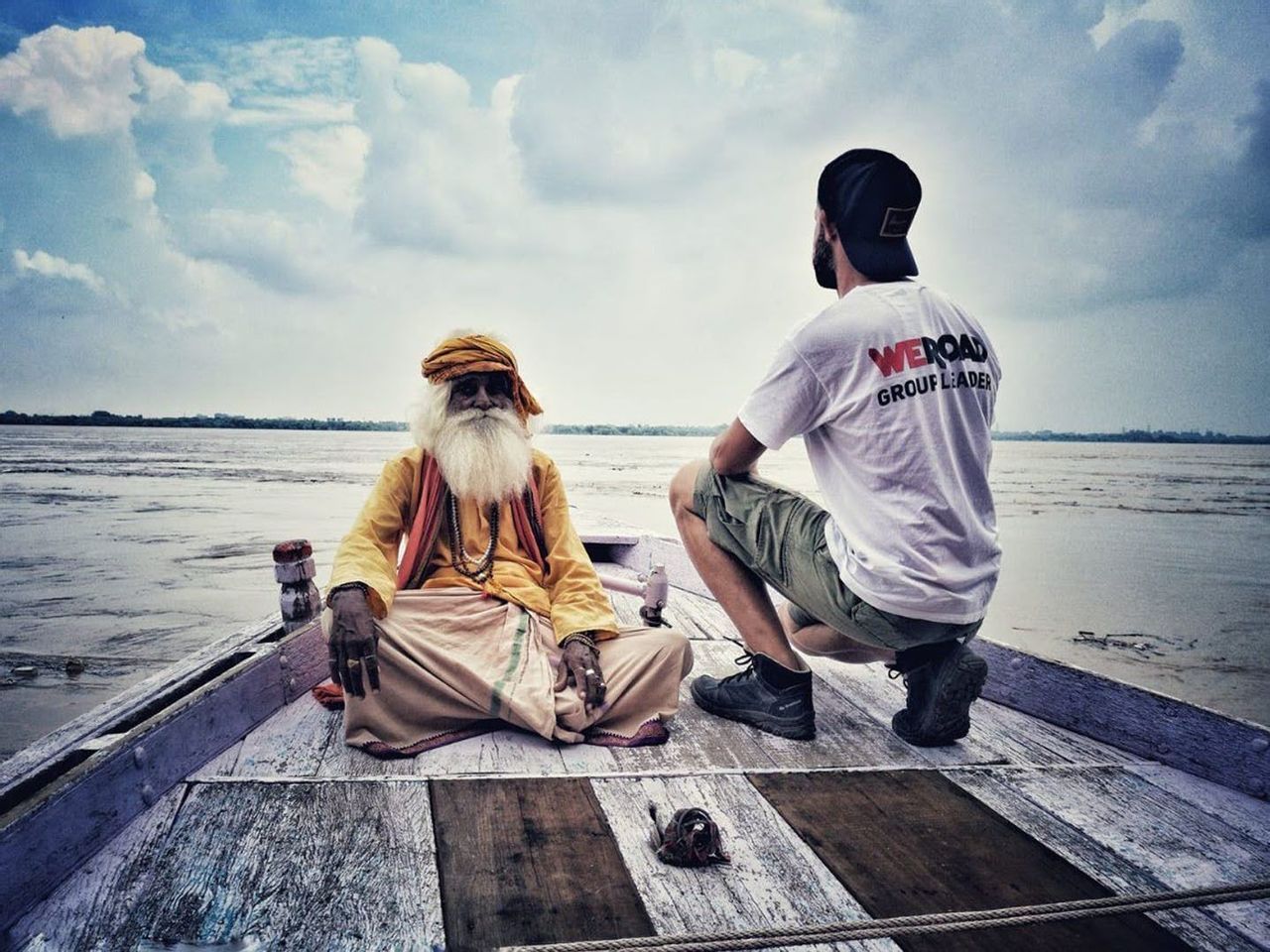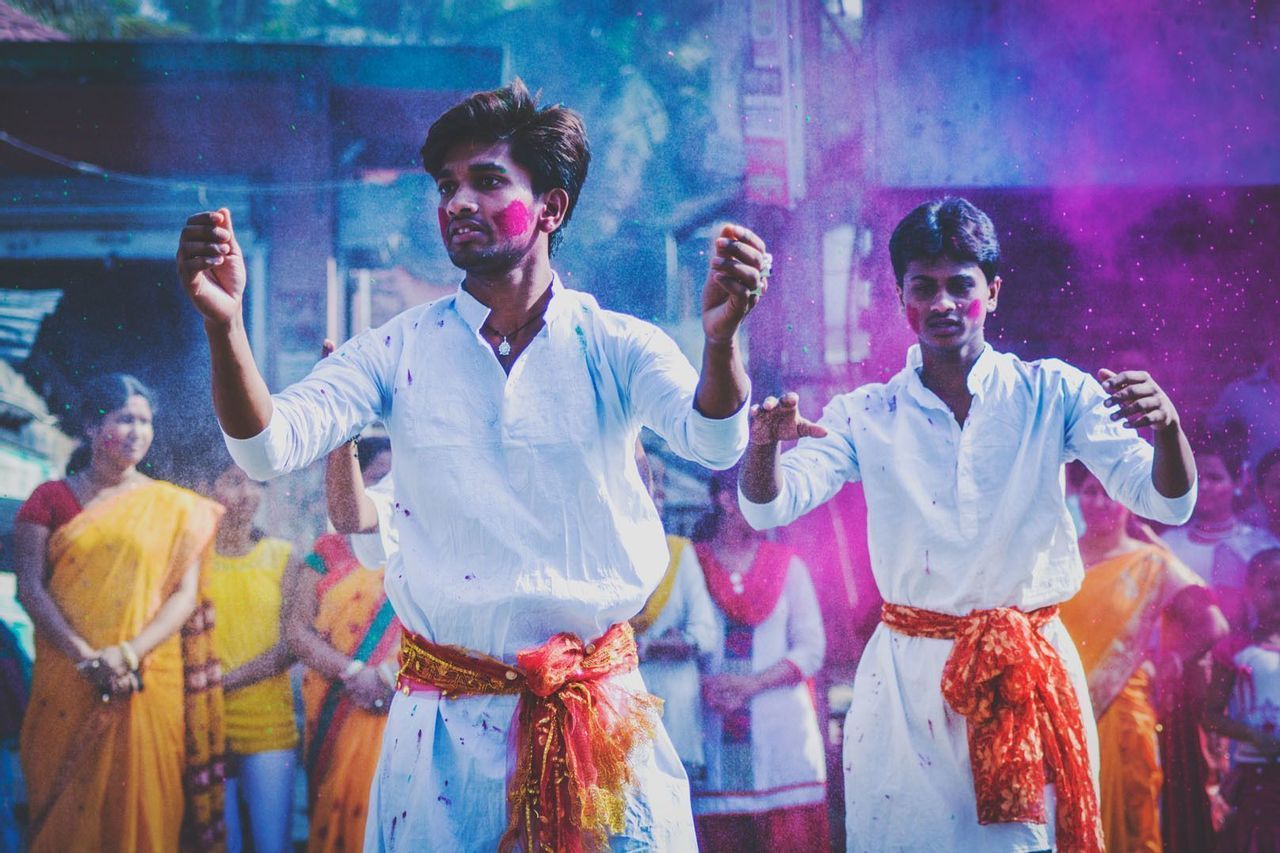 Klarna Available.
India 360°: Delhi, Varanasi and the Taj Mahal
Next departure
Sat 23 Mar
Frequently asked questions
Monuments and history
80%
The trip in a nutshell
Embark on a soul-stirring journey through India's enchanting wonders! From Delhi's captivating temples to Varanasi's sacred Ganges River, this tour will ignite your senses.
Indulge in spicy local cuisine and immerse yourself in India's authentic charm, vibrant colours, and rich traditions. Witness the iconic Taj Mahal in Agra and delve into history in Gwalior and Orchha, where you'll even learn to cook local delicacies. Catch an overnight train to wake up in mystical Varanasi, where ancient and modern worlds intertwine along the sacred river ghats. Experience the profound spirituality of the Ganga Aarti ceremony, a moment that transcends time. India's contrasts will leave you spellbound, capturing a piece of your heart forever!
Trip type
360º - it's our great classic that allows you to discover the destination in all its aspects. We recommend packing a backpack rather than a suitcase as there will be lots of moving around.
Physical rating
MODERATE - this itinerary may involve hiking or other activities that require a moderate amount of physical effort. Be prepared for some potential long transfers and early wake up calls!
Entry requirements
For UK nationals, please visit the gov.uk website. For all other passport holders, please refer to your national government website.
Arrival and departure
This trip will begin and end in Delhi. Aim to arrive by 5pm on the first day – on the last day you are free to leave whenever!
India

11 days

Next departure 23 Mar
The availability of the 'pay a deposit to secure your spot' option changes from tour to tour, and is dependent on the number of days remaining before the tour's departure.
Klarna Available.
What's included
10 nights accommodation in shared rooms

Train from Delhi to Agra on day 2

All transport from day 2 to day 8

"Must see": entry to the Taj Mahal, one of the Seven Wonders of the World

"Local experience": learn about local ingredients and prepare Indian recipes during a fun cooking class

Overnight train from Kajurhao to Varanasi on day 6

"Must see": a boat tour along the Ghats of Varanasi (day 8) to see the sun rise on the sacred river, the Ganges

Domestic flight from Varanasi to Delhi on day 8

Travel Coordinator services

Free cancellation with 100% refund up to 31 days before departure
Money pot?
Find out more!
---
Frequently asked questions
The ghost town of Fathepur Sikri
Taj Mahal: one of the seven Wonders of the World
The Medieval city of Gwalior
The secrets of the Karma Sutra and overnight train to Varanasi
A boat ride on the river Ganges at dawn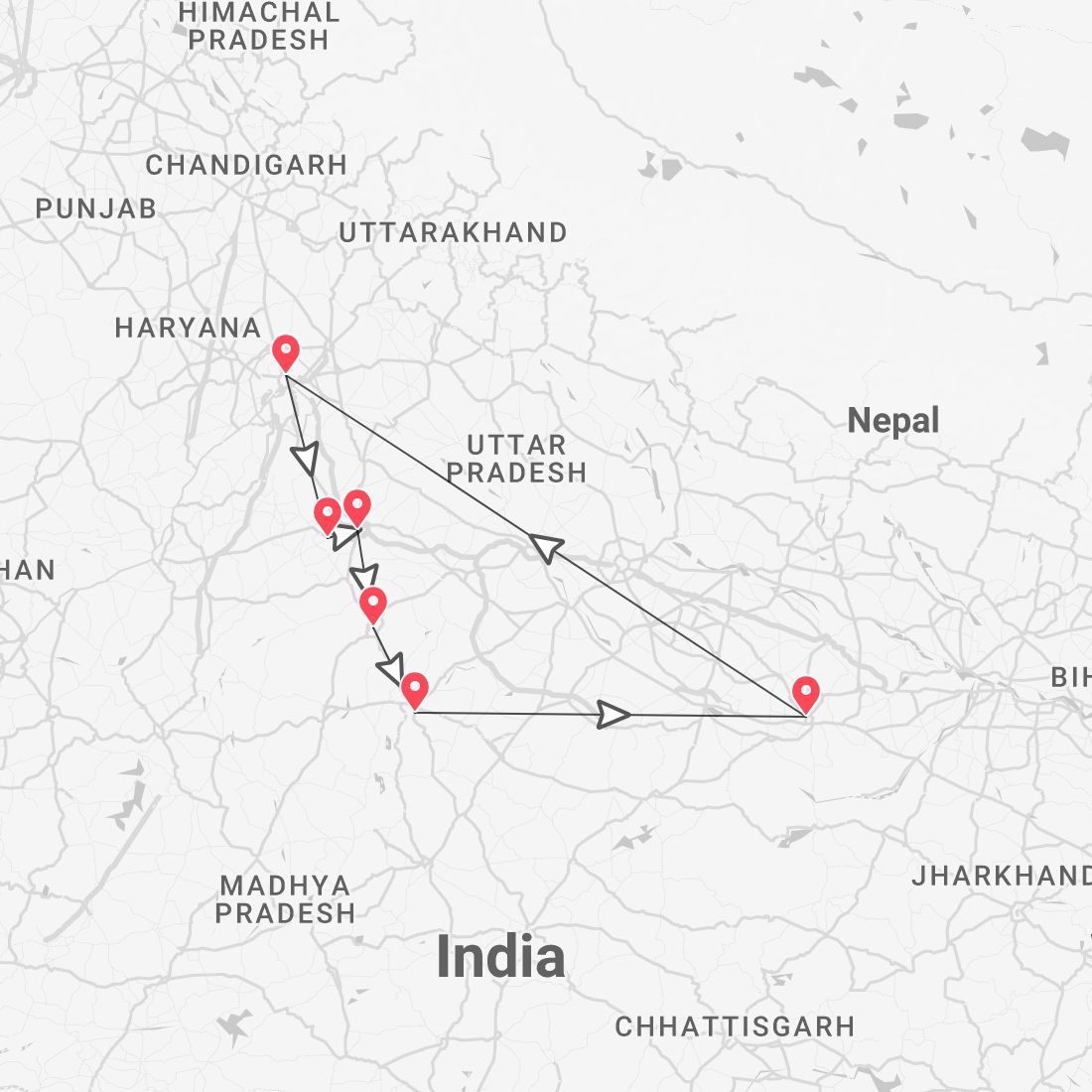 The travel coordinators
Our travel coordinators are chosen because they are people like you. Not only are they the best travel buddy you could hope for, but they're trained professionals guaranteed to show you a travel experience like never before
Info to know
Staff

Our trips are led by a Travel Coordinator who has been specifically trained by us to lead group travels to ensure you have the best time. A WhatsApp group with all travel participants will be created two weeks prior to departure by your Travel Coordinator.

Visas and Vaccinations

Before booking, please make sure to check what documents, visas and vaccinations are required to enter the country. If you have any questions, please contact us.

Arrival and Departure Times

We always advise trying to get to the meet-up point for the first day of your tour by 5pm. On the last day of the tour you are free to leave whenever you want!

Luggage

Backpacks are mandatory to allow easy transfers - we recommend a 45L backpack for our trips.
Available dates
Sat 23 March
Tue 02 April
Travel coordinator
Yaiza Luque
Klarna Available.