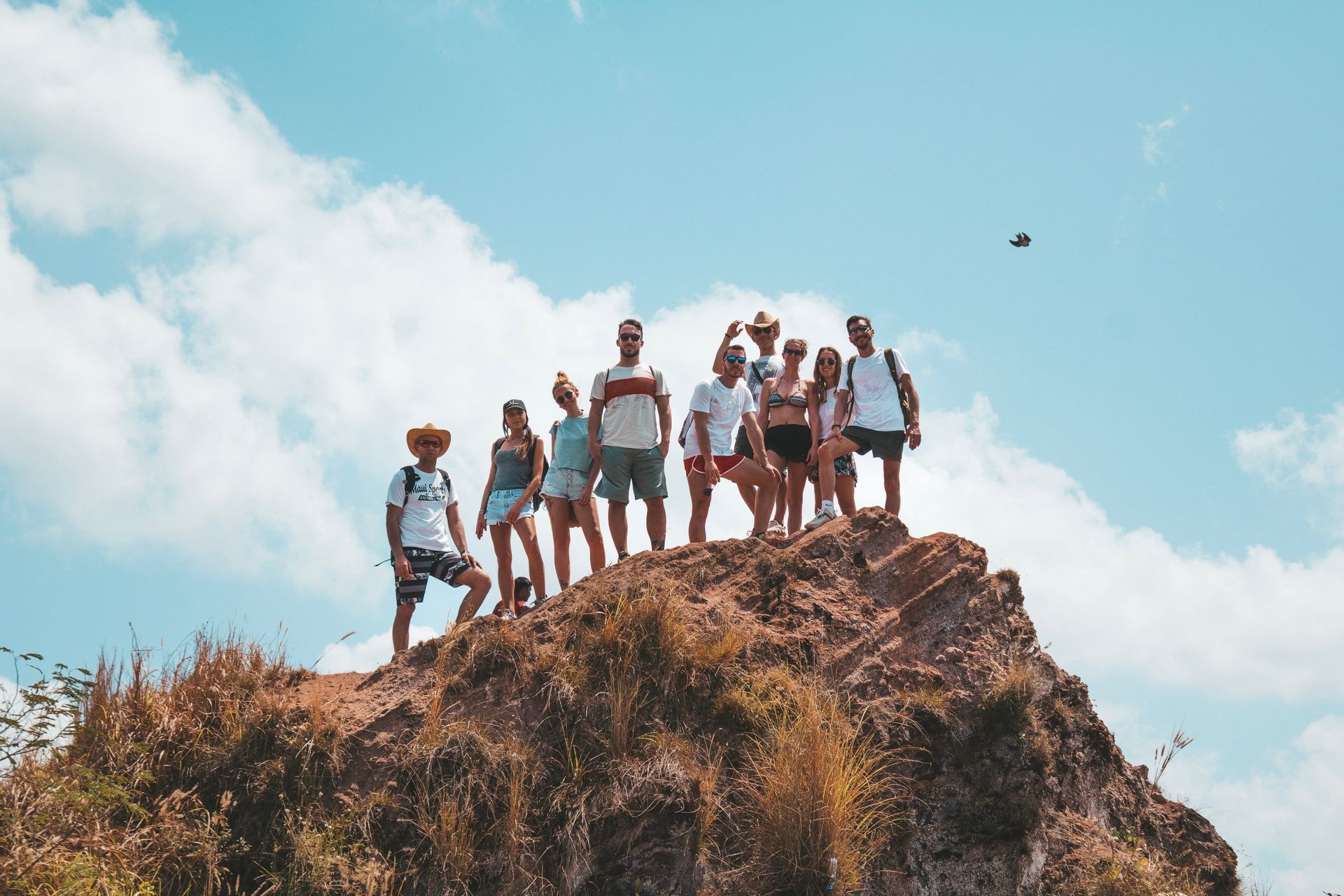 Don't be boring this summer
Come on an adventure with us!
Your summer 2023 adventure starts here
All your friends already made summer plans? Make them jealous with a WeRoad adventure.
Are you craving an unforgettable summer adventure? Look no further! Imagine yourself surrounded by breathtaking views of the Dolomites in Italy, or soaking up the vibrant culture of Cuba. And if relaxing on gorgeous beaches and exploring the vibrant nightlife in Thailand is more your style, we've got that too! Our trips are designed to create unforgettable memories, so don't wait any longer to book your summer escape. Come join us and embark on the adventure of a lifetime!
Not sure where you want to go?
From beach getaways to trekking through the mountains: how do you want to spend your summer?
Check out all our departure dates over Summer!
Remember, you only need to pay an £100 deposit to secure your spot on a trip!
Why spend the summer with us?
Whether your summer 2023 trip includes a trip to Greece, a sailing holiday in the Mediterranean or flying to Colombia, Thailand or Jordan, we're here ready with a boatload of new friends! No matter whether you want to leave in June or at the end of September, we are here to give you the summer of your dreams!
In short, with us you can choose how to spend your hard-earned summer holidays as you prefer. Do you only have a few days holiday to take? Do you know that you want to go to the beach or on some crazy trek with your new friends? Or can you just not decide? At WeRoad, we are here to help you with whatever is stopping you from going after your trip of a lifetime.