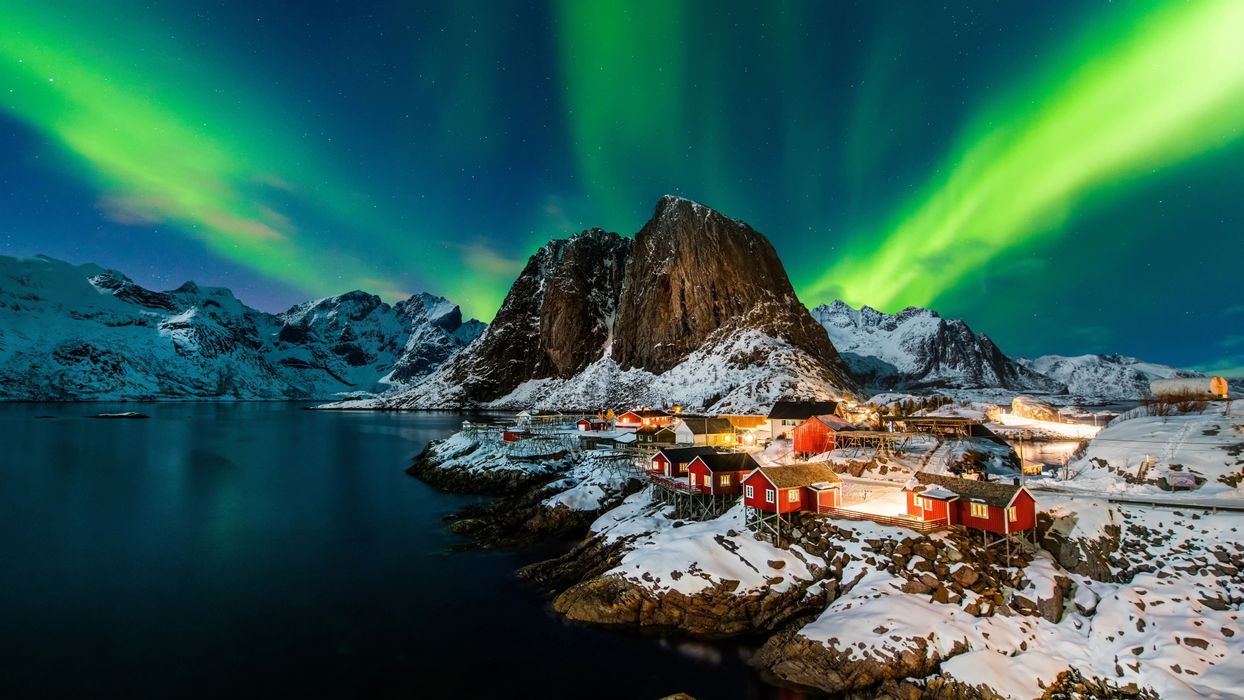 Norway: hunting for the Northern Lights
Reserve your tour by paying a deposit of
£ 100
Norway: hunting for the Northern Lights
Next departure
Fri 29 Oct
Frequently asked questions
Monuments and history
10%
Enchanted snow-covered landscapes, dog sleds, cross-country skiing in the middle of nature: a group trip on the road in Norway, from Oslo to Tromso and then further north to Alta. From here, it's only a short step to Europe's northernmost point, the North Cape, the last bastion before the North Pole. An itinerary to discover the most authentic Norway, travelling kilometre after kilometre, chasing the queen of the night, the aurora borealis, to try and watch her dance against the starry sky in the cold, long Norwegian night.
Norway

7 days

Next departure 29/10
The availability of the 'pay a deposit to secure your spot' option changes from tour to tour, and is dependent on the number of days remaining before the tour's departure.
Flights starting from £ 139
What's included
Accommodation in shared bedrooms

Car rental from day 2 to day 7

Travel Coordinator services
Find out everything that includes the fee
Read all
---
Frequently asked questions
The travel coordinators
Our travel coordinators are chosen because they are people like you. Not only are they the best travel buddy you could hope for, but they're trained professionals guaranteed to show you a travel experience like never before
Info to know
Staff

You'll travel with a WeRoad Coordinator, which is more or less the best travel buddy you could wish for.

Visas and Vaccinations

Before booking, please ensure to check what documents, visas, and vaccinations are required to enter the country you are visiting. If you have any questions, please contact us.




The Northern Lights

The aurora borealis is a natural atmospheric phenomenon and therefore seeing it cannot be guaranteed. Seeing the aurora depends on a combination of solar activity, darkness and weather conditions. In general, Iceland is in a favourable location for sightings, but despite this, it is not possible to guarantee the presence of the Northern Lights during the tour.