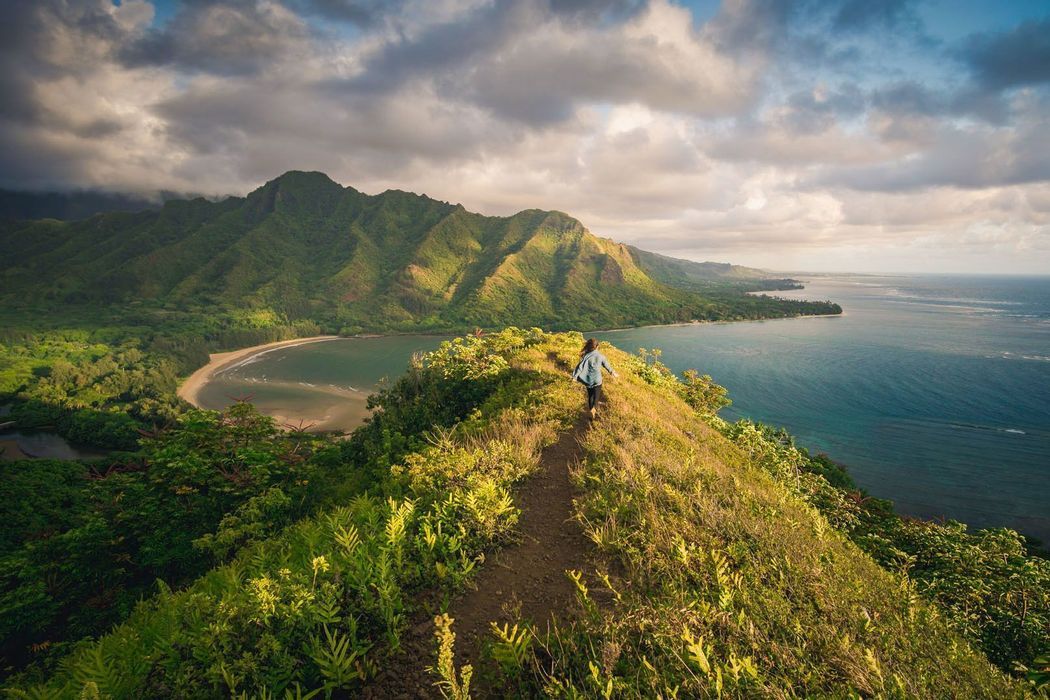 Reserve your tour by paying a deposit of
£ 100
Next departure
Fri 29 Oct
Frequently asked questions
Monuments and history
10%
To associate Hawaii with a romantic honeymoon is the wrong thing to do, in reality, these Pacific islands are a paradise for anyone seeking adventure. On the Big Island, we hike through volcano craters and watch lava spew from the earth, search for waterfalls hidden in the rainforest and take surfing lessons. On Maui, we swim with turtles and explore the Garden of Eden. In Honolulu, we learn about Pearl Harbor and take a stroll on Waikiki Beach. Relaxation? We put it on the back burner this time around, opting instead for hiking, diving, horseback riding and swimming in natural pools - although we're sure to find the time for a cocktail in a tiki bar!
Travel mood
Driving availability is required as there will be several transfers by car. This tour is designed for young people aged 21 years and over, so that the group has complete freedom to access all activities, including entering clubs and bars.
Travel difficulty
The programme is not particularly demanding, it will be a trip aimed mainly at discovering nature and landscapes. We will be able to set our own pace and timetable for the individual days, but if we really want to see everything, we will have to roll up our sleeves and be ready to get stuck in!
Hawaii

11 days

Next departure 29/10
The availability of the 'pay a deposit to secure your spot' option changes from tour to tour, and is dependent on the number of days remaining before the tour's departure.
Flights starting from £ 553
What's included
Accommodation in shared bedrooms

Domestic flight from Honolulu to Big Island on day 2

Car rental from day 2 to day 9

Overnight at Volcanoes National Park in the volcano crater on Day 3 and BBQ under the stars

Domestic flight from Big Island to Maui on Day 6

The internal flight from Maui to Honolulu on Day 9

Travel Coordinator services
Find out everything that includes the fee
Read all
---
Frequently asked questions
The travel coordinators
Our travel coordinators are chosen because they are people like you. Not only are they the best travel buddy you could hope for, but they're trained professionals guaranteed to show you a travel experience like never before
Info to know
Staff

You'll travel with a WeRoad Coordinator, which is more or less the best travel buddy you could wish for.

Visas and Vaccinations

PLEASE NOTE: This destination requires a visa before departure.


Before booking, please ensure you check what documents, visas, and vaccinations are required to enter the country you are visiting. If you have any questions, please contact us.