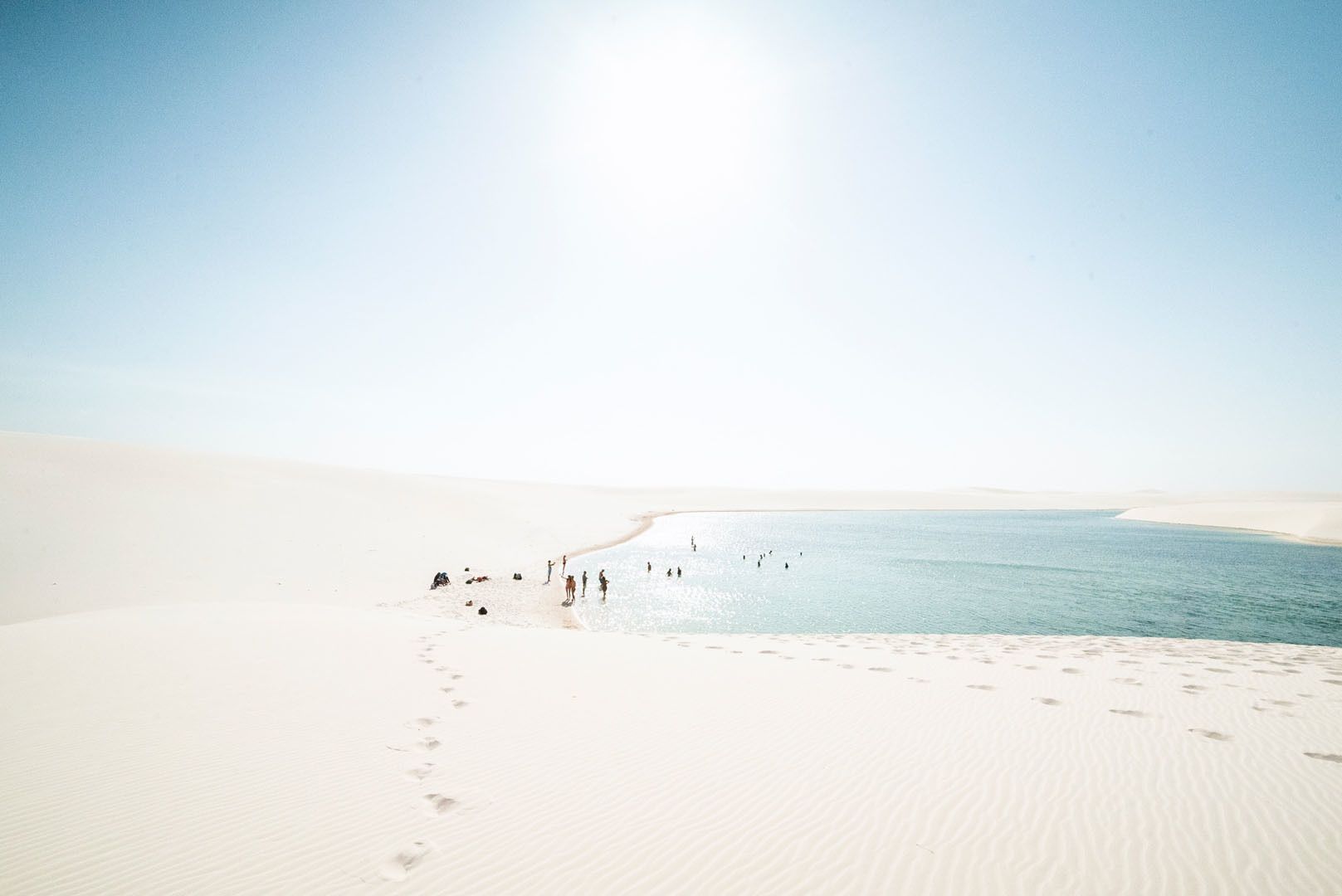 Brazil 360°: Rio, Jericoacoara & Maranhão
Brazil 360°: Rio, Jericoacoara & Maranhão
Frequently asked questions
There are currently no departure dates scheduled for this trip
Monuments and history
20%
The trip in a nutshell
The only requirement for joining this group trip is to leave your shoes behind. Instead, let's embrace flip flops as our motto and explore the wonders of Brazil. Our adventure begins in Rio de Janeiro, a city that has it all: beaches, forests, skyscrapers, charming neighborhoods, favelas, museums, and botanical gardens. We will spend the first three nights in Rio, giving us ample time to visit the city's main attractions before heading north to the state of Maranhao and the city of Sao Luis.
In Sao Luis, we'll experience the beauty of Northern Brazil, where white sand dunes dominate the landscape. Our journey will take us through the Lençóis Maranhenses National Park, along the Rio Preguicas, and to the stunning Barra Grande. We will then unwind for a few days in Jericoacoara, known as the "paradise of Brazil." It's a bohemian and hipster destination that promises fish lunches, refreshing caipirinhas, relaxation in the hammocks of Lagoa Azul, and breathtaking sunsets. This trip is the perfect escape, allowing you to soak up the summer sun, feel the warm breeze, hear the sound of the ocean, and witness the famous and incredible beauty of Brazil!

Trip type
360º - it's our great classic that allows you to discover the destination in all its aspects. We recommend packing a backpack rather than a suitcase as there will be lots of moving around.
Physical rating
MODERATE - this itinerary may involve hiking or other activities that require a moderate amount of physical effort. Be prepared for some potential long transfers and early wake up calls!
Entry requirements
Passport: valid for a minimum period of 6 months from the date of entry into Brazil
Visa: you can travel to Brazil without a visa as a tourist for up to 90 days
Arrival and departure
This trip starts in Rio De Janeiro and ends in Fortaleza. On the first day of travel, we'll meet by 6 pm (if you arrive later, that's no problem), on the last day you can leave in the morning.
---
What's included
Accommodation in shared rooms with a private bathroom for the entire duration of the trip

Domestic flight from Rio de Janeiro to Sao Luis on day 4

All transportation by minibus or 4x4 jeep from Sao Luis to Fortaleza

The excursion to Lagoa Bonita (Lençóis Maranhenses National Park) on day 6

Travel coordinator services

Free cancellation with 100% refund up to 31 days before departure
Money pot?
Find out more!
---
Frequently asked questions
Rio de Janeiro: Cristo Rei, Sugar Loaf and Lapa
São Luís: the Brazilian Jamaica
Parque Nacional dos Lençóis Maranhenses: we are in paradise!
The "little Lençóis" and the Rio Preguiças
From Barreirinhas to Barra Grande
Barra Grande, the Jericoacoara of 20 years ago
We arrive at Jijoca de Jericoacoara
Last day in Jeri: cocktails and relaxation!
Fortaleza: back to civilisation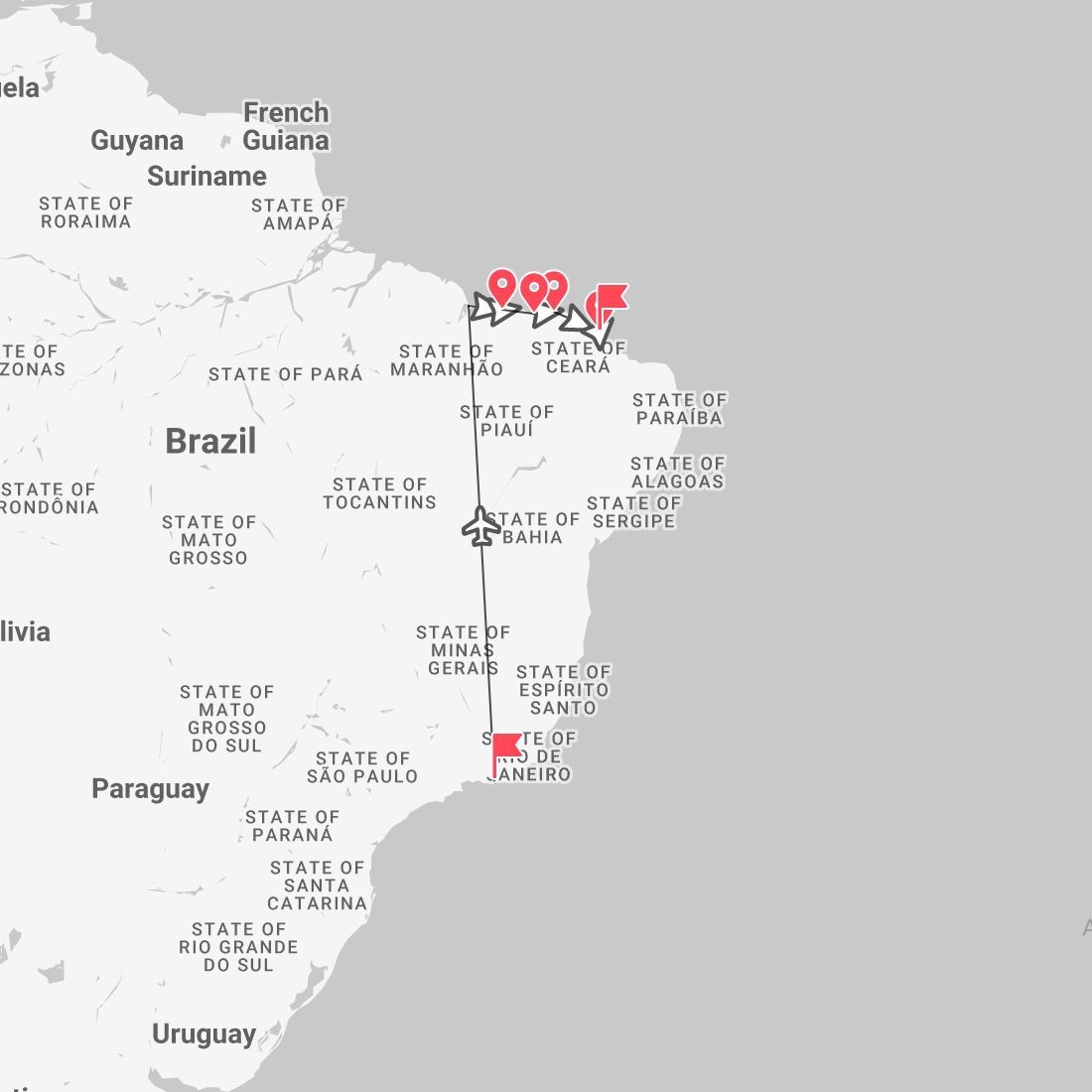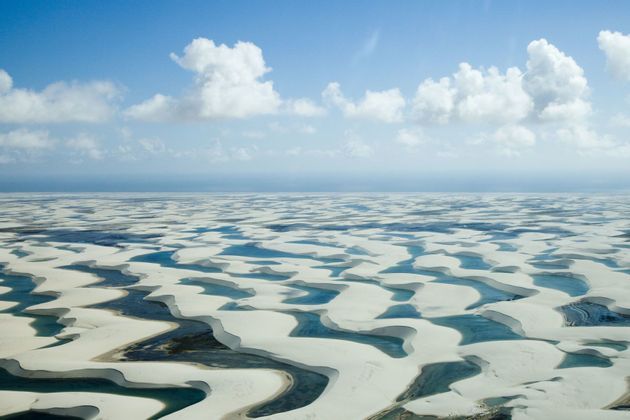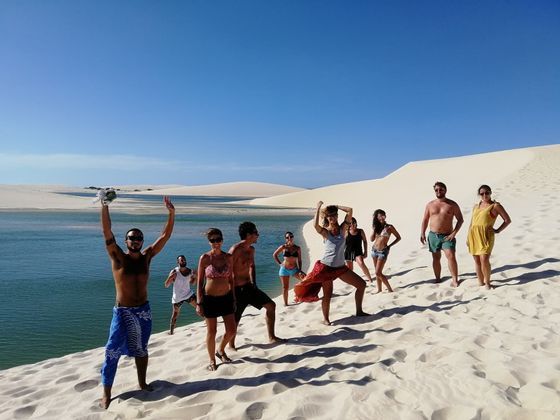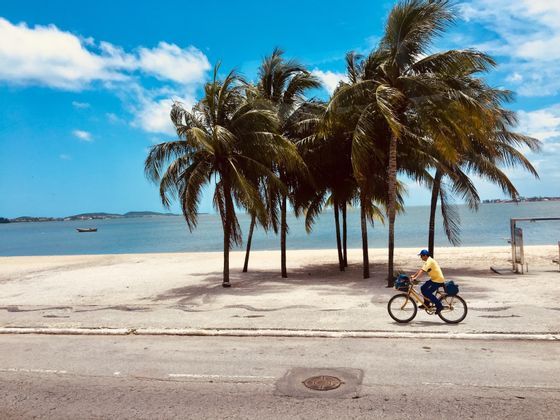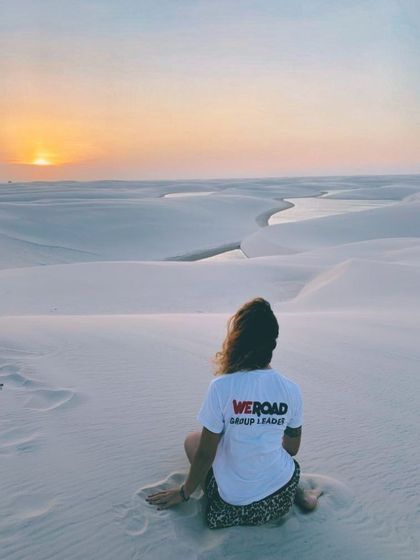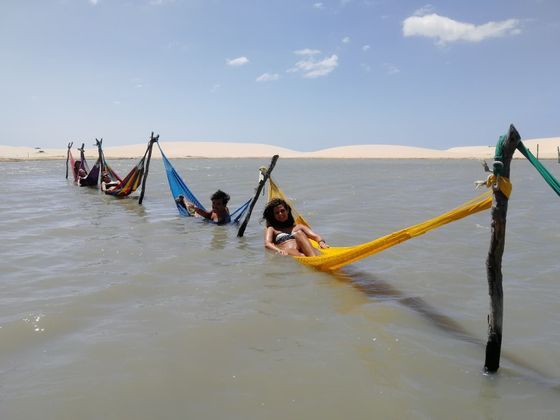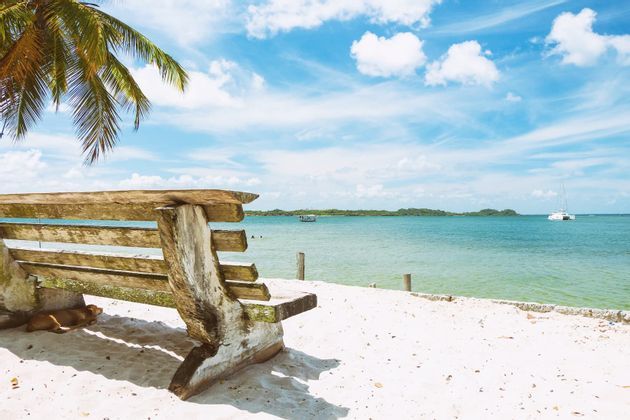 The travel coordinators
Our travel coordinators are chosen because they are people like you. Not only are they the best travel buddy you could hope for, but they're trained professionals guaranteed to show you a travel experience like never before
Info to know
Staff

Our trips are led by a Travel Coordinator who has been specifically trained by us to lead group travels to ensure you have the best time. A WhatsApp group with all travel participants will be created two weeks prior to departure by your Travel Coordinator.

Visas and Vaccinations

Before booking, please ensure to check what documents, visas, and vaccinations are required to enter the country you are visiting. If you have any questions, please contact us.

Arrival and Departure Times

We always advise trying to get to the meet-up point for the first day of your tour by 5pm. On the last day of the tour you are free to leave whenever you want!

Luggage

Backpacks are mandatory to allow easy transfers - we recommend a 45L backpack for our trips.