Thailandia 360° Winter edition
Reserve your tour by paying a deposit of
£ 1
Thailandia 360° Winter edition
Frequently asked questions
Monuments and history
70%
From 1st November Thailand reopens to international tourism!

Tour Thailand, an organised trip that takes you to royal palaces, ancient temples and dreamy beaches.

Our trip to Thailand will leave you speechless: a group tour with a breathtaking itinerary that will let you discover this multifaceted land. From Bangkok we first head north, passing through Ayutthaya, Chiang Mai and Chiang Rai, and then fly south to the picture-postcard islands (which we'll be sending home this time!). Here we'll enjoy the earthly paradise of Surin Island and party in transgressive Phuket, just so we don't miss out on anything. Royal palaces, nature reserves, dreamy beaches and unforgettable nights will be the main theme of this trip, but we will be the protagonists, ready to live these 13 days in Thailand to the max.
Travel Mood
There will be 1300km of road concentrated in the first few days and two internal flights. In the first days the rhythms and schedules are intense, but we'll relax in the second part of the trip. A rucksack is compulsory and not a suitcase as there will be eight hotel changes.
Travel Difficulty
A minimum amount of physical effort is expected for nature walks; all sporting activities are optional.
Thailand

13 days

• Departure on 14 Mar
Balance £ 1,448 by 12 Feb
The deposit option is only available if you book this tour before 12 Feb.
What's included
Accommodation in shared bedrooms

Elephant trekking, jungle trekking and rafting on day 5

Flight from Chiang Mai to Phuket on day 6

Ferry from and to Surin Island on days 7 and 9

Two nights tented excursion to Surin Island National Park

Flight to Bangkok on the 11th

Travel Coordinator services
Find out everything that includes the fee
Read all
---
Frequently asked questions
Bangkok and evening in Khaosan
The ancient capital: discovering the monasteries of Sukhothai
Chiang Mai: an experience at Doi Suthep
Surin Island: arriving in paradise
Surin Island: snorkelling and trekking
Bangkok e il Palazzo Reale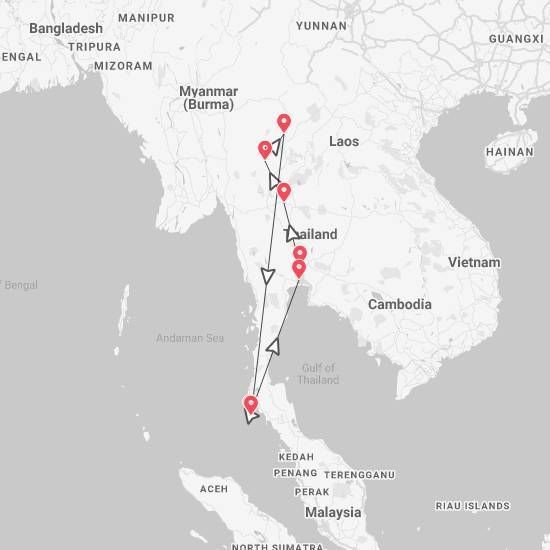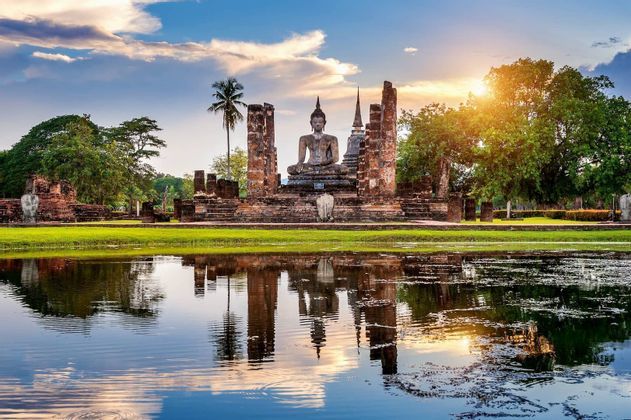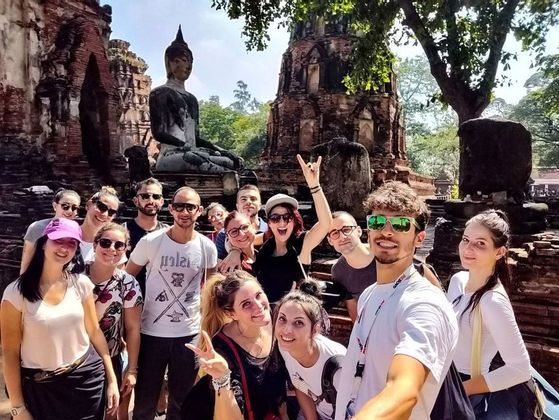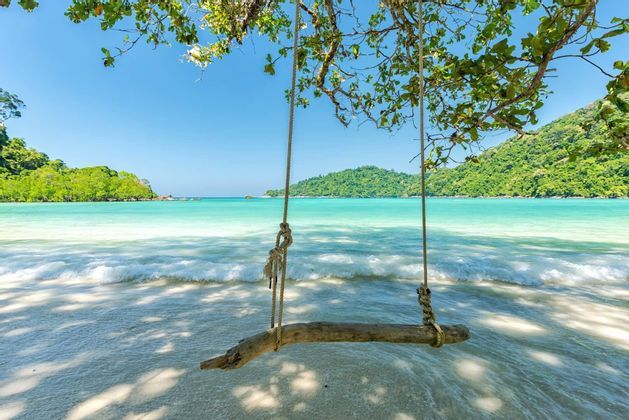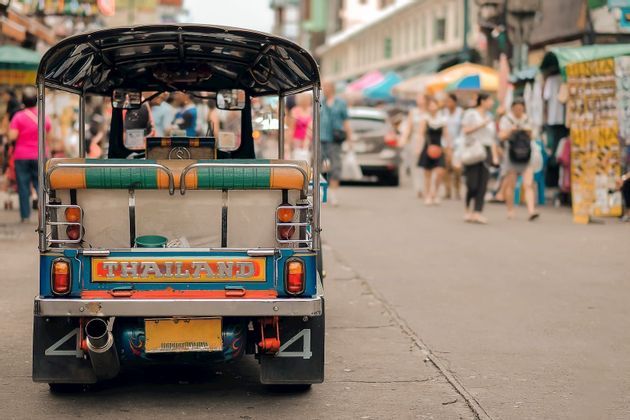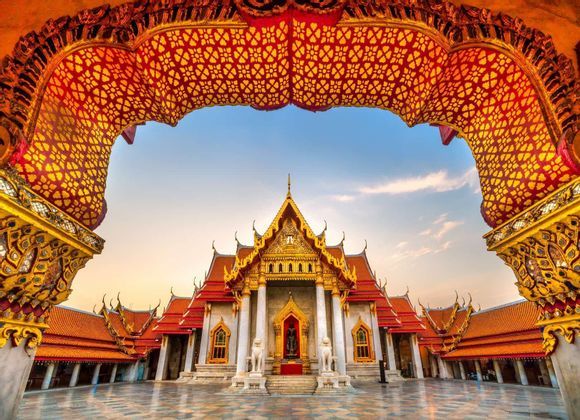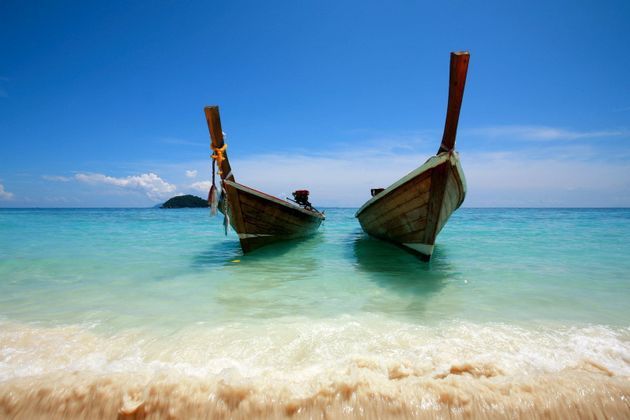 The travel coordinators
Our travel coordinators are chosen because they are people like you. Not only are they the best travel buddy you could hope for, but they're trained professionals guaranteed to show you a travel experience like never before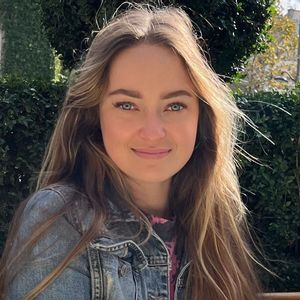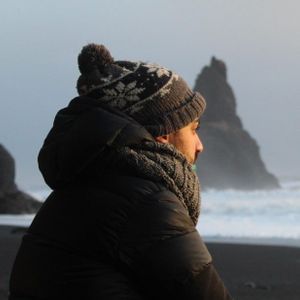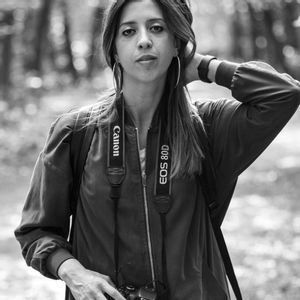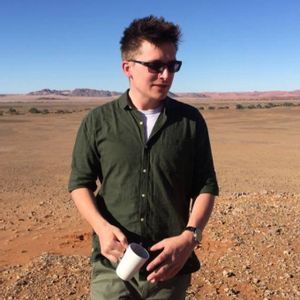 Info to know
Staff

You'll travel with a WeRoad Coordinator, which is more or less the best travel buddy you could wish for.

Itinerary Season

This itinerary is valid for departures from 1 November to 30 April.

Visas and Vaccinations

Before booking, please ensure you check what documents, visas, and vaccinations are required to enter the country you are visiting. If you have any questions, please contact us.




Passport

For this trip, a valid passport image must be provided at least 30 days prior to departure so that we can proceed with booking all the necessary services. A valid passport image can be uploaded to your personal area following the booking.