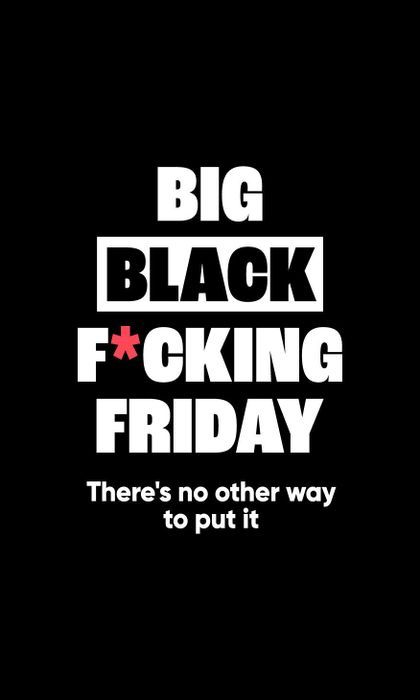 Big Black Friday
There's no other way to put it
No we're not giving you a discount, we're giving you a trip for free (seriously)
Have we lost the plot? Maybe. Are we indubitably passionate about getting back to seeing the world after basically 2 years of not travelling? Yes.
Listen up Blighty, we know this sounds insane, but that's who we are. We like to stir sh*t up, rock the boat, make waves (ok, you get it), so what better way to do Black Friday, in true wondrous WeRoad fashion, than give away 30 FREE trips for New Year's Eve?
Why
Well, we're a new community of travellers, and we really really believe in what we do. WeRoad tours are magic, we don't just say that because we work here, but because it's true.
We're all about community, making friends, experiencing new cultures, getting off the beaten track and opening our eyes and hearts to the world in complete, visceral glory. Community isn't just a word, it's something that deserves to be lived, breathed and seen, which isn't possible without physically going on a WeRoad tour. The solution? Send you there for free.
How does all of this work?
Flights not included (and some more info)
Q: Why do I need to book my flights?
A: Because flights are not included. They never are on a WeRoad tour. Why, you ask? Quite simply because it's a faff, we don't want you to be forced to depart from an inconvenient airport! This way you can pick where and when you fly, since some of our WeRoaders like to arrive a little earlier or stay a little longer!
A LOT of effort and planning goes into creating a WeRoad tour, so we want to know you're committed, therefore booking your flight serves as your golden ticket to confirm your departure!
Q: How do I know I will get a free tour?
A: If you email us with your selected tour, we get back to you confirming if you are one of the lucky 30 with the code to book your free tour before you have even booked your flight.
Q: What happens if I don't email in my flight confirmation by 7pm GMT on 26th November?
A: We have the right to cancel you booking at no cost to you.
This is the list of the tours we're giving away for free
We know it's hard, but you have to pick one!
Sun 26 December
Sun 02 January
Mon 27 December
Sun 02 January
Tue 28 December
Tue 04 January
Wed 29 December
Mon 10 January
Wed 29 December
Mon 03 January
Want to know more about our Big Black F*cking Friday?